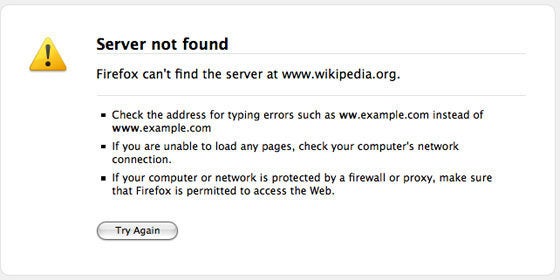 It appears that Wikipedia is down for some users!
Tweets are streaming in from users who are reporting problems accessing Wikipedia.org's site. (See the error message below)
Are you having troubles? If so, how is the outage affecting you? Tell us in the comments section below!
Check the live Twitter feed below for real-time updates on the Wikipedia.org problem.
---
UPDATE 1:40PM ET:HuffPost readers are telling us that the Wikipedia outage has not seemed to affect all sites equally.
@Chris45212: @huffingtonpost En.Wikipedia.org is the only site down, all other language versions are up..hmmm

@monasterium: @huffingtonpost Not here in Germany. Maybe DNS problem?

@cswright4: working here in Canada

According to Mashable, 'Wikipedia.org is up, but most — if not all — of the language-based encyclopedias are down, including the English one.'
---
UPDATE 1:50PM ET: In a tweet, Wikipedia confirmed and apologized for the site's outage:
@Wikipedia; Sorry, everyone! English Wikipedia should be back in about an hour. Our tech team explains what happened: http://bit.ly/ca3uBo
The Wikipedia Technical Blog explains,
Due to an overheating problem in our European data center many of our servers turned off to protect themselves. As this impacted all Wikipedia and other projects access from European users, we were forced to move all user traffic to our Florida cluster, for which we have a standard quick failover procedure in place, that changes our DNS entries.

However, shortly after we did this failover switch, it turned out that this failover mechanism was now broken, causing the DNS resolution of Wikimedia sites to stop working globally. This problem was quickly resolved, but unfortunately it may take up to an hour before access is restored for everyone, due to caching effects.
---
UPDATE 4:23 PM ET: It appears the outage has been resolved. Let us know if you're still having problems!
---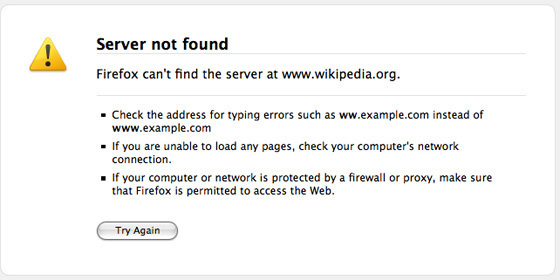 Related
Popular in the Community