In the digital age, free online encyclopedias like Wikipedia have brought a newfound accessibility to a wide array of issues. While the crowdsourced nature of the platform reflects some serious societal biases, oftentimes leaving out important historical people of color, The Schomberg Center for Research in Black Culture hopes to change that.
Director Khalil Muhammad joined HuffPost Live on Monday to discuss The Schomberg Center's Wikipedia Edit-A-Thon, which looks to improve the narrative of black history and culture on the site. As Muhammad explained, the dearth of information about black historical figures on Wikipedia is a real issue.
"[Wikipedia] is, for [millennials], the source of information that they go to, and therefore, if they are looking up Ida B. Wells and Ida B. Wells isn't there, then Ida B. Wells doesn't count," Muhammad told host Nancy Redd.
This month, the center, which is affiliated with the New York Public Library, will tackle the problem by training participants to edit existing Wikipedia entries and add new entries for prominent African Americans who may have been overlooked. Muhammad hopes that by bringing the information to such a broad platform, narratives about lesser-known black figures "who helped to make this world what it is" will reach the masses.
This type of digital archival of history can increase the accessibility of information that may be tough to find, Hoodfeminism.com editor Mikki Kendall added.
"For a lot of people ... they're not going to the library. They're not necessarily going to books. There are people who are going to look at the hashtags, look at the Tumblr tags, that kind of thing," she said. "And they're going to start from that place, and I'm a firm believer you have to meet people where they are."
Since many students are both tech-savvy and digitally literate, having in-depth explanations of black history on Wikipedia is crucial.
"So if you know that high school kids are more likely to look at Wikipedia than they are to necessarily go to the library, you need to make sure that Wiki article is actually on point," Kendall said. "We have to make sure that the imagery that they see is something that they see as concrete and realistic and believable."
Watch the full HuffPost Live conversation about the importance of black history month here.
Sign up here for Live Today, HuffPost Live's new morning email that will let you know the newsmakers, celebrities and politicians joining us that day and give you the best clips from the day before!
Before You Go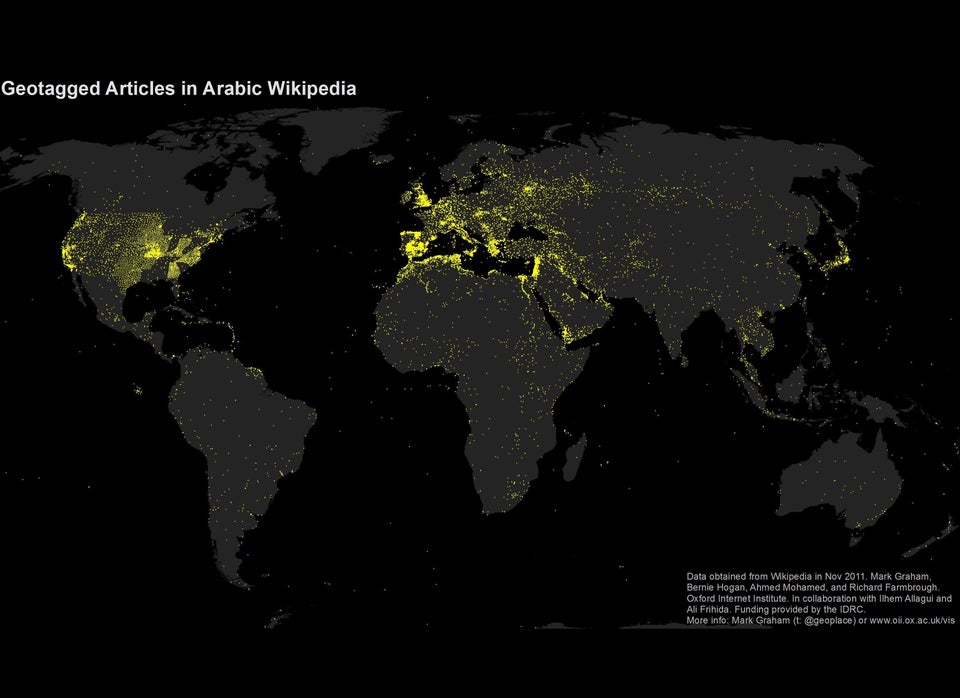 Wikipedia's Languages Mapped