This teenager got seriously creative to get a better view at a music concert.
He then showed the switched-up entry to a security guard, who let him slide into the roped-off section without issue.
"I couldn't believe that he'd actually let me in," Boyd told The Huffington Post on Wednesday. "I was expecting someone to drag me out and ban me from the venue. But no, I was given free access to all the VIP section."
Boyd shared images of his escapade to Facebook the following day, and the post is now going viral.
Some commenters have suggested Boyd exaggerated the incident, but he insisted it was "100 percent" the truth. Mashable also notes how his name was indeed added to the page at 8:28 p.m. Friday night.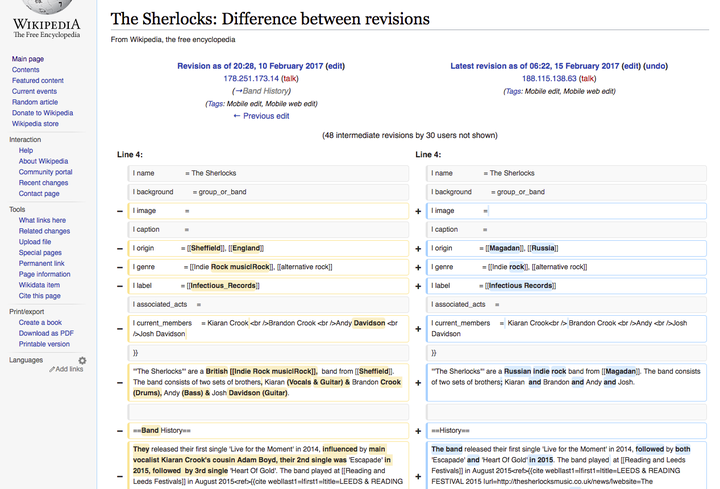 And Boyd probably won't be the last, as he himself revealed how people were now contacting him to say they planned on repeating the trick elsewhere.
The teen did describe the amount of publicity his stunt had generated as "pretty overwhelming," however. "I only posted this with the intention of entertaining the usual 40 people that like my statuses and thing I'm funny," he said. "I could have not anticipated anything quite the scale of this."
Even the members of The Sherlocks were impressed. "Fair play to the lad, we found it very funny and he put some good thought into it," the band told HuffPost via email. "Even funnier that his plan worked. Good effort!"
Popular in the Community