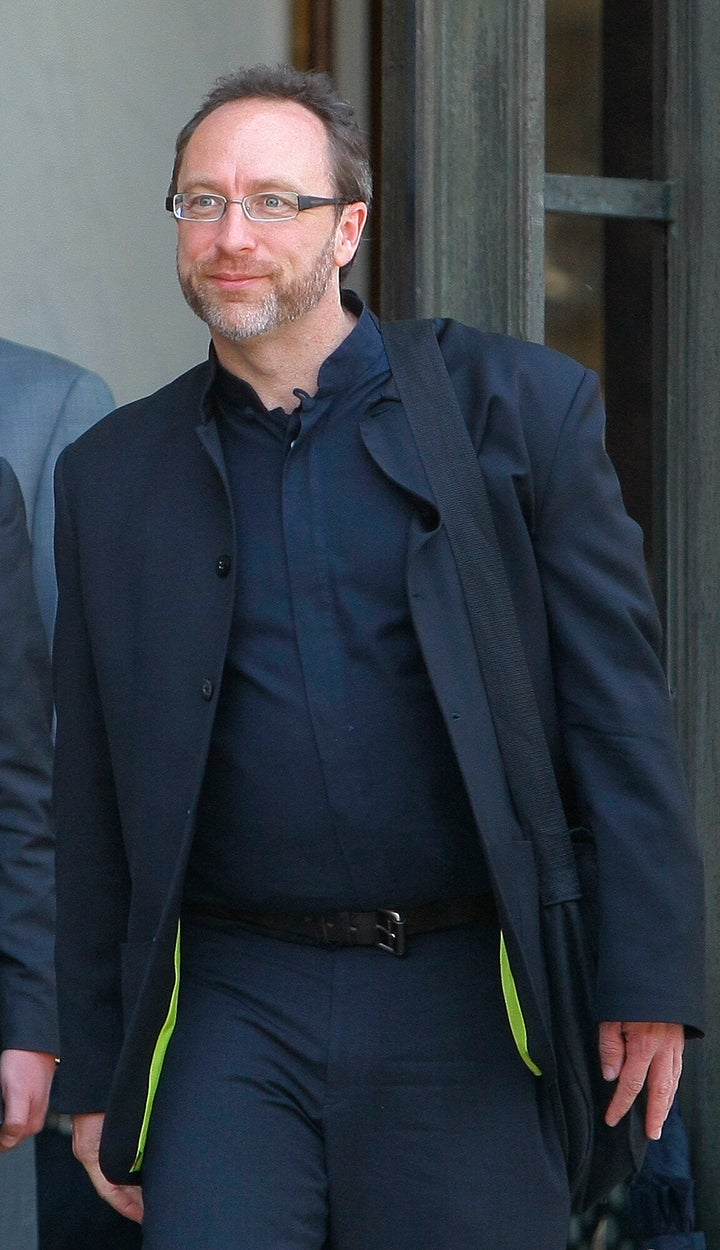 In an age when airport terminals tweet and even dry cleaners ask to be "liked" on Facebook, social media has a surprise holdout: Wikipedia.
But Wikipedia is keeping mainstream social networking sites at arm's reach, eschewing features such as Facebook's "like" buttons and Google-plus links on its site. It's a move that underscores the power the Wikipedia community has to determine the direction of the site, as well as the encyclopedia's reticence to align itself with any single web company.
The site maintains profiles on services such as Twitter, but Wikipedia co-founder Jimmy Wales told The Huffington Post that the encyclopedia has no plans to deepen its integration with social media companies.
"We've never been particularly good at partnering with people. Our community strives for neutrality in all respects: this applies to what is contained in the encyclopedia, but our community is also passionate about being vendor neutral," Wales said during an interview Monday at the OMMA Global conference in New York City. "In the Wikipedia context, these decisions are community driven, even at that very, very core level. Communities can sometimes be quite paranoid about certain things."
"Things like sharing what you're reading, that's where Facebook bumps up against the line of what people find slightly weird and creepy," Wales said. "If I go to read something on Wikipedia, that's my own personal business…You should feel safe and private knowing that whatever you want to learn, you go to Wikipedia to learn it and you don't have to worry that you've accidentally told Facebook you want to learn it."
The increasing popularity of social networking sites, to which Americans devote 22 percent of their time online according to Nielsen, has had a negligible influence on Wikipedia, Wales said.
"It hasn't affected us at all," he said.
Wales, who spoke highly of individual Wikipedia contributors he has met, including an avid editor in Kazakhstan and a retiree with an interest in baronetcy, acknowledged that there were elements of the encyclopedia that resembled a social networking site: it forges connections between individuals around the world, offers a platform through which people can communicate and provides an outlet for their contributions. The key difference, he noted, is that on Wikipedia, the conversations that take place between the members of the community have the end goal of creating content and building a site for an audience of readers.
The greatest challenge Wikipedia now faces is expanding into developing countries, according to Wales. As part of its effort to offer more entries in a greater number of languages, Wikipedia has plans to open its first office outside the United States in India.
"Wikipedia's vision statement is to provide a free encyclopedia for every single person on the planet in their own language, so it's core to our mission that we focus a lot on the developing world where Wikipedia is behind where it could be," Wales said. "We already have a free encyclopedia in English, and we want to improve it, but really, I'm more and more focused on growth in the developing world."
Wikipedia already has plans to simplify its editing software, which the organization hopes will entice more users who don't have an extensive tech background to contribute to the site.
To date, however, Wales said something far more basic has been the most important factor contributing to Wikipedia's success: fun.
"It's fun and people enjoy doing it," said Wales of editing the online encyclopedia, adding that he contributes to Wikipedia almost daily and is particularly interested in the House of Lords article. "People do fun and interesting things because they're fun and interesting."
CORRECTION: An earlier version of this story incorrectly stated that Wales described Wikipedia as "actually building something." He was referring to Wikia, a for-profit company co-founded by Wales.
Popular in the Community