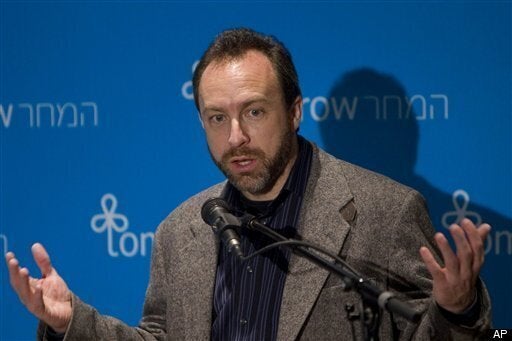 A dispute over sexually explicit content on Wikipedia and Wikimedia Commons is growing in the wake of allegations that the sites are hosting and distributing pornographic images of children.
In April of this year, estranged Wikipedia co-founder Larry Sanger told the FBI that Wikipedia's parent company, Wikimedia, was "knowingly distributing child pornography." Sanger cited two categories on the Wikimedia Commons that he believed were in violation with federal obscenity law for including "renderings of children performing sexual acts." Following Sanger's letter to the FBI--and a Fox News article on the site's explicit content--Wikimedia administrators began the deletion of "hundreds of images," although some have since been reinstated on the grounds that they have educational merit.
Wikipedia co-founder Jimmy Wales posted a note to Wikimedia commons informing administrators that those who "wish to remove from the project all images that are of little or no educational value but which appeal solely to prurient interests have my full support."
"This includes immediate deletion of all pornographic images. We should keep educational images about sexuality -- mere nudity is not pornography -- but as with all our projects, editorial quality judgments must be made and will be made -- appropriately and in good taste," he wrote.
In another post several days later, after some of the content had been removed, Wales wrote, "Much of the cleanup is done, although there was so much hardcore pornography on commons that there's still some left in nooks and crannies." He added, "I'm taking the day off from deleting, both today and tomorrow, but I do encourage people to continue deleting the most extreme stuff."
Some Wikimedia users and administrators took issue with Wales' removal of content. They "argued that the decision to delete was undemocratic and taken too quickly" and "expressed concerns that valid material might be deleted accidentally," the BBC explains.
In response, Wales voluntarily relinquished some site privileges, including the ability to edit Wikimedia Commons' "protected" content.
Fox News wrote yesterday that despite the purge, "pornographic images" remain on Wikimedia, including "those of a 16-year-old boy's genitals, according to the file description, and an early 20th century color illustration of a young girl performing oral sex on an older man."
Jimmy Wales' Wikipedia entry contains a footnote stating that the co-founder is "particularly sensitive about references to the porn traffic on his Web portal."
Popular in the Community