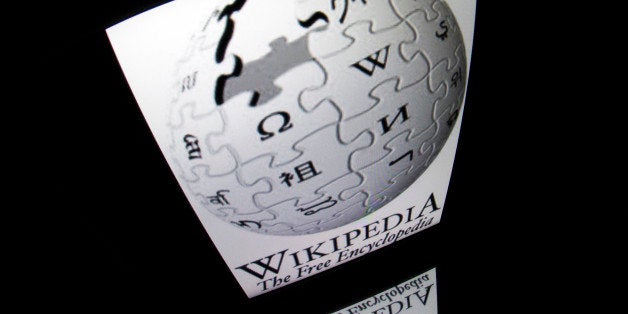 Just because your professor has a Wikipedia entry doesn't mean they're special.
A new study from Anna Samoilenko and Taha Yasseri at the University of Oxford shows that Wikipedia entries or citations attributed to researchers and professors does not indicate that they are more prominent scholars.
"Our findings suggest that the inspection of Wikipedia is not useful in finding highly cited researchers," Samoilenko and Yasseri wrote.
The study, submitted on Oct. 31, looked at 400 biographical Wikipedia entries in four disciplines and concluded prominent researchers in a field were not more likely to be cited on Wikipedia than less influential sources.
"Wikipedia metrics of the articles about the prominent researchers ... were not statistically larger than the same metrics from the less cited subset," the study said.
The only thing Wikipedia references are good for, the study found, is measuring social impact or public engagement of a scientist.
Why does this matter? Because Wikipedia is read by so many people.
Despite Wikipedia inconsistency with the traditional view of scientificc impact, its content is highly visible and virtually unavoidable. The encyclopedia is making its way into society, playing a role in forming public image on a variety of issues, not excluding science; and this rise of Wikipedia is difficult to ignore. As its articles are being actively edited and viewed, individual scientists, their fields, and entire academic institutions, can be easily affected by the way they are represented in this important online medium.
In addition, the study noted that three percent of scholars edited their own Wikipedia entry and a quarter check in their own references on the site.
Related
Popular in the Community