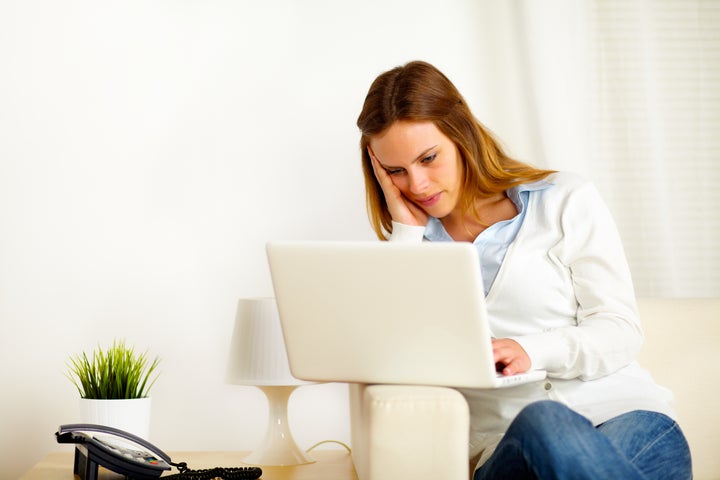 Wikipedia... most of us use it. Whether you visit the massive, occasionally unreliable user-sourced online encyclopedia to check out a celebrity or to quickly get up-to-date on the topic your boss just brought up, it can be a lifesaver.
Though Jezebel estimates that women make up roughly half of Wikipedia users, there are two major gender gaps on the site. According to the Technology Review at MIT, male editors dramatically outnumber female ones. Last year the New York Times estimated that only 13 percent of Wikipedia editors were female. Sue Gardner, Executive Director of the Wikimedia Foundation, a nonprofit organization that operates some of the largest collaboratively edited reference projects in the world (including Wikipedia, of course), has taken a special interest in this discrepancy. In a 2011 blog post, she gathered information from a variety of online discussions on the topic and offered nine reasons women don't edit Wikipedia, as expressed by female commenters. The women cited lack of time, interface complications, discomfort with the sexual atmosphere of the site, the perceived misogyny of other editors, and other factors as influencing their decision not to edit Wikipedia pages. The New York Times noted that the low number of women editing the site may be responsible for the second Wikipedia gender gap, namely the lack of well-researched biographical pages on notable women.
So, what steps is Wikipedia taking to sort this out? Together with the Royal Society, Wikimedia UK has planned a "Women of Wikipedia edit-a-thon," on October 19th where experts will improve the Wikipedia pages of "women currently working in the fields of science, technology, engineering and mathematics." The Wikimedia Foundation has also set a goal to increase the proportion of female Wikipedia contributors to 25 per cent by 2015. Whether these efforts will attract more female editors or dramatically expand the site's coverage of important women remains to be seen.
How would you suggest Wikipedia attract more female editors? Tweet your proposed solution @HuffPostWomen, or leave a comment below! While you're pondering, check out this cool visualization of the Wikipedia editor gender gap.
CORRECTION: An earlier version of this story indicated that the Wikimedia Foundation was planning Wikipedia edit-a-thon with the BBC. Wikimedia UK and the Royal Society are planning the edit-a-thon.

Related
Popular in the Community