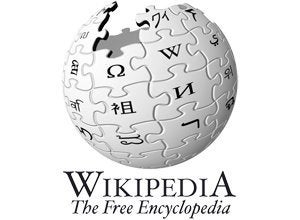 As 2008 came to a close, with charities and non-profits fighting to stay alive amid the economic crisis, Wikipedia pulled off a minor miracle. In a span of ten days, the Wikimedia Foundation raised $3 million, and in the process completely covered its operating budget for the 2008-2009 fiscal year.
Since November 5, the organization has raised $4.5 million, though the bulk of that came in late December when founder Jimmy Wales posted his annual appeal to the Wikipedia community. Add that to the $2 million in foundation grants and major gifts they'd received since July, and their entire $6 million annual operating budget has been met.
The achievement would be remarkable in ordinary times, but it's all the more impressive given the grim economic climate.
"We're over the moon happy," said Sue Gardner, executive director of the Wikimedia Foundation. "This totally exceeded everyone's expectations."
Adding to the feat is the fact that the Wikmedia Foundation has undergone a near-total transformation in the last year, leaving St. Petersburg, Florida, where Wales lives, and moving the foundation to San Francisco.
"A year ago we didn't have an office, we had hardly any staff, we had no fundraising team, and then one year later we've had the most successful fundraiser we've ever had," Gardner said. "In that context, that the people who love Wikipedia would step up and support its operations is amazing"
Ironically, Gardner gives partial credit for the fundraising success to the recession.
"In this time of really dark economic uncertainty, people are thinking really carefully about the decisions they're making financially," she said. "When they were intentional, and sat down and thought. 'Who needs me most? Who do I most want to support?' a lot of them thought of Wikipedia."
Roger McNamee, founding partner of venture capital firm Elevation Partners and a Wikipedia volunteer, credits some of the success to President-Elect Barack Obama.
"One of the great things about President-Elect Obama is he's giving America a reason to take responsiblity for the things that are important," he said. "I hope this is evidence that that new cultural imperative is taking over."
McNamee stressed that many people can take Wikipedia for granted, forgetting about the significant costs involved with operating the internet's fourth most-trafficked site.
"Wikipedia is one of those things where there's a danger of the tragedy of the commons," he said. "People take it for granted. But we are all responsible for this. In reality, the best things in life are not free."
And while the foundation has met its operating budget for the remainder of the fiscal year, Gardner explained that they are still seeking more money to protect Wikipedia from economic uncertainty.
"Nobody knows what's going to happen with the economy," she said. "It looks like it may be deepening, and sometimes theres a delay where people don't start feeling it for 6 months, a year, 18 months. So we do think it's important to have contingency funds."
In addition to its core operating costs, Gardner hopes to use the money to support the site's volunteer editors, through the annual WikiMania conference, and to reach out to broaden the base of Wikipedia contributors by making the site's editing interface more user-friendly.
"Jimmy Wales once said that the average Wikipedian is like a smart geek. It's true," she said. "The smart geeks are always going to be the heart and soul of what we do. But what I want to do is open up the doors and allow other people in and make it easy for them to come in. The goal is to make the whole editing system more user-friendly so we're not excluding the people as tech-centric as our core community."
Wikipedia Fundraising By The Numbers
136,000: number of donors
$35: average donation
16: number of currencies in which people donated
150: number of countries from which people donated
$6.5 million: total amount raised thus far
$3 million: amount raised in ten days in late December
Popular in the Community