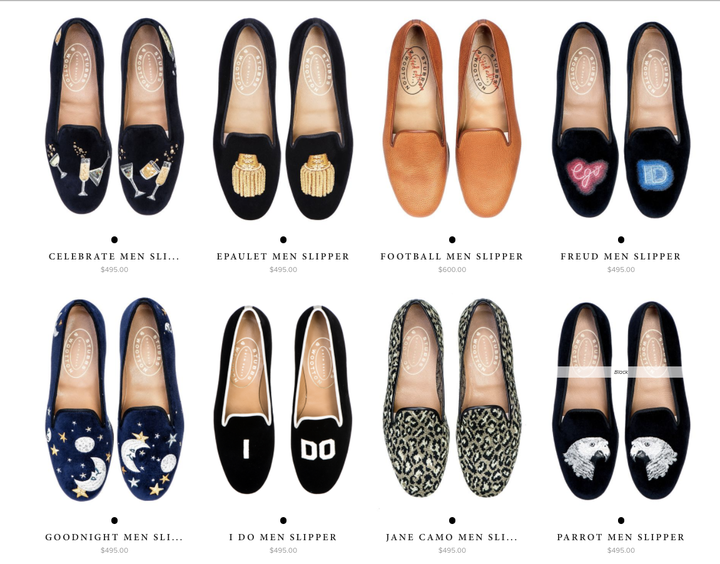 Welcome to the Trump era, when billionaire Cabinet secretaries wear $500 velvet slippers to major presidential events.
At least this was the case Tuesday, when President Donald Trump's newly confirmed commerce secretary, Wilbur Ross, sported a pair of custom-made slippers to the president's first address to a joint session of Congress.
The slippers appear to come from the uber-preppy Palm Beach outfitter Stubbs & Wootton, where slippers start at $495 and a custom pair could easily top $600.
Ross was wearing a pair that featured the logo of the Commerce Department on the toe. The logo is not one of the designs offered by the company online, strongly suggesting that these were made exclusively for Ross.
Ross' footwear choice was first spotted by IJR's Hayley Byrd, who posted a photo of the shoes on Twitter.
Ross is a billionaire who made his fortune investing in distressed companies, giving rise to his reputation as a "corporate raider." Ross and his wife, Hillary Geary Ross, own a house in Palm Beach, Florida, not far from Trump's Mar-a-Lago club, and he has known the president for decades.
During the Republican primary last year, Ross was one of Trump's earliest supporters and fundraisers, a critical role that earned him a permanent spot in Trump's inner circle.
And while velvet men's slippers might seem out of place in a business-oriented city like Washington, D.C., in sunny Palm Beach ― where leisure reigns ― they're the go-to kicks for dinner parties by the pool.