My family is a real mix of artistic souls--painters, creative directors and fine artists--and scientific types, such as medics, psychologists and scientists. Although most people tend to lean strongly one way or the other, I was born with an affinity for both realms.
This manifested in my first dilemma as a child: Should I choose a career in pathology or become an actress? (I suspected early on it would be impractical to be both.) My aunt had some advice about the former: "Not pathology. You'll be wearing Wellies and sluicing down body parts in a morgue. You'll never get a boyfriend that way."
In the end, my love of science triumphed over art, and I enrolled at the University of Warwick to study microbiology and virology. When I graduated, it was a particularly bad year to enter the job market since the UK was in the midst of a recession. So I cast a wide net with my resume, going after all sorts of biology-related jobs with different pharma companies and patent lawyers. I even submitted a resume to a company I considered my wild card: Accenture, a global professional services company. My parents were thrilled that I ultimately landed such a solid position with a brand name.
But after a two-year stint, I was longing for the world of science. So I moved to Vienna to start a PhD. I was working for Novartis, developing therapeutic genes for HIV gene therapy. I have always been fascinated by the way viruses evolve and the devastating impact they have on the human body. And this was in the early days of the AIDS epidemic.
My time pursuing my doctorate was one of the high points in my life. The atmosphere was inclusive: What mattered most was your knowledge, regardless of who you were, where you came from, your gender or your color. The experience taught me to think logically. I learned to refine my approach until I got the right outcome. I also learned to always ask questions.
Life as a scientist can be hard. You're always dependent on your next grant and the vagaries of funding. My stint at Accenture years before had given me a taste of working in the world of business, problem-solving in a dynamic environment with a team. So, once again, I crossed over from science and back into the world of commerce.
Today, I manage a team of people from all over the world. My advice to them is: "Don't box yourself in based on your position in an org chart." Of course, we have to draw some hard lines around our roles just to manage workloads. But don't be afraid to step over them at times. Most of your skills are surprisingly transferrable: even scientific research and marketing. Both require a curious mind, creative problem-solving and teamwork.
I'm in a job I love. But there was no clear-cut career path and no five-year plan. Yes, I played my hand but didn't necessarily follow the rules of the game. Because in the end, your wild card can become your trump card if you're open to the possibilities.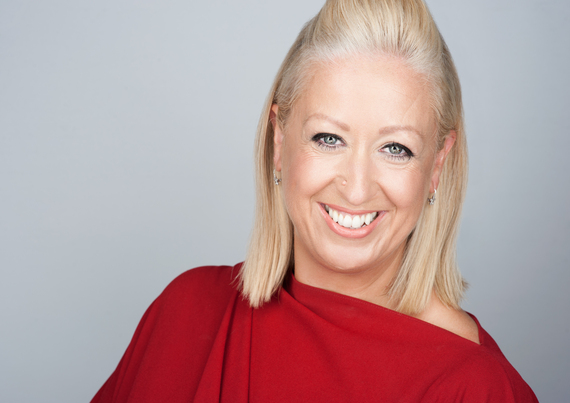 Sarah Thomas leads marketing and communications for Accenture Operations and is the company's lead for Industry Analyst Relations.

REAL LIFE. REAL NEWS. REAL VOICES.
Help us tell more of the stories that matter from voices that too often remain unheard.