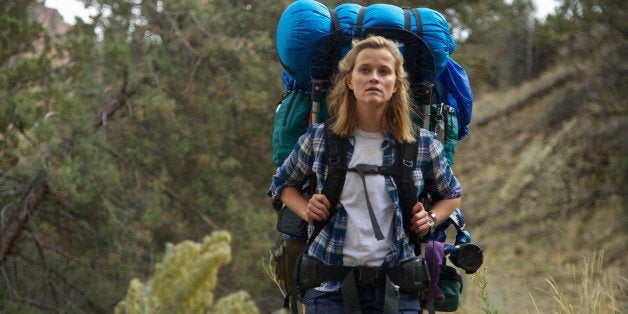 "You can really kill a horse in literature," author Cheryl Strayed said when asked about the differences between her best-selling book, "Wild," and the highly-anticipated (and Oscar-buzzed-about) film, starring Reese Witherspoon.
At the moment of the interview, Strayed, 46, had just received her copy of Vanity Fair's December issue, where she is featured in a full-page spotlight. As she found the page in the magazine, the grin on her face was practically electric.
But she's not just an author who wrote a best-selling book. It's a memoir, her real life story -- the heroin, the sex, the hiking of the Pacific Crest Trail. What we talk about first, however, is how to kill a horse. Then, having sex with two men in an alley. One of those things happened; one did not.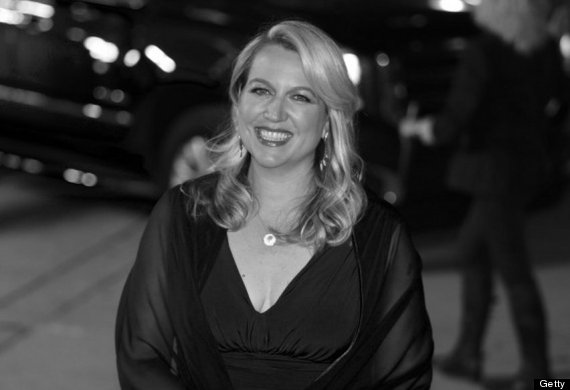 Author Cheryl Strayed
After her mother died suddenly from lung cancer when Strayed was 22, she and her brother were forced to shoot their mother's horse when the animal became too sick to live. It is one of the most haunting and memorable moments in Strayed's memoir. "In the book, I could give you everything," Strayed said. "You felt what it felt like inside my body while this was happening -- on that freezing cold day in this pasture in Northern Minnesota, the day after Christmas with my brother, and this horse that we had loved all of our lives."
The cumbersome killing of that horse represents an unsolved trauma in her life. It is something that haunts her through much of the book "Wild." Yet in the film version, it's a brief encounter. When asked if this bothers her, Strayed thoughtfully discussed the different capacities and limitations that film and literature present.
"If you were to ask [director] Jean-Marc Vallée, he would tell you that scene was the hardest part of the movie to shoot," she said. "It's not a documentary. You have to pretend to kill a horse -- instead of kill a horse -- which is incredibly challenging."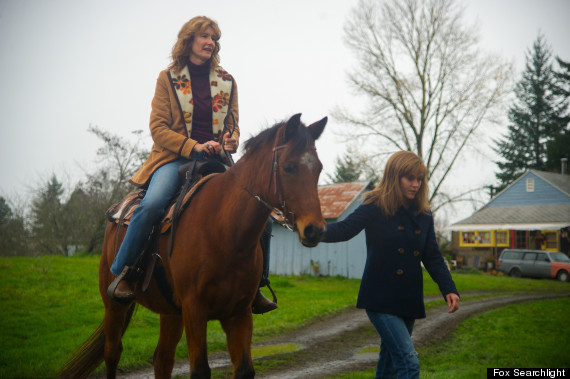 It's this exact relationship between the screen and the page that is the most fascinating aspect of "Wild," a book that millions have read thanks in large part to Oprah crowning it the first selection for her new book club just months after it was published in 2012. Powerful passages, like the killing of the horse, take on a smaller life on screen, while others, like the ending, are adjusted slightly.
When Strayed sat down to write about her life unraveling at age 26 in response to her mother's early death, her divorce, her fling with heroin and her daring decision to hike the Pacific Crest Trail alone -- the 2,650-mile wilderness path that runs through California, Oregon, and Washington -- she never imagined that her book would become the international sensation that it did. (It has since been translated into 30 languages.) But producers Reese Witherspoon and Bruna Papandrea knew better. They optioned the rights to "Wild" before the book was even released, and Witherspoon signed on to produce and star as Strayed.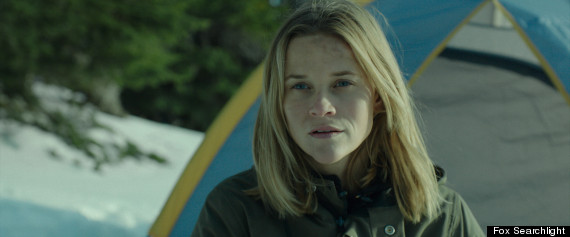 And one would think that the natural choice, the smoothest transition from page to screen, would be for Strayed to adapt her book into the screenplay. Instead, writer Nick Hornby ("High Fidelity," "About A Boy," "An Education") was brought on by Papandrea to do the honors. It's a decision that came up often enough in interviews that Strayed, over drinks at the London Film Festival, asked the team why they never talked to her about writing the screenplay herself. "Ah, darling, I don't believe in that," Papandrea replied. "I think authors are terrible adaptors of their books."
But Strayed, who was already a fan of Hornby's work, holds no grudge. He was enamored with the book and had sent Strayed an email after he read it. "I had not met Nick at that point, but I knew who he was and loved his work. He wrote, 'I absolutely loved your book. I think you're brilliant.'"
The collaboration did not stop there. Strayed, Hornby and Vallée ("Dallas Buyers Club") worked closely together throughout the entire process. "I gave real notes. Not only was this my book -- it was my life. And I have to live with this," Strayed said.
But she also realized right away that changes would have to be made on the road from page to screen and she wanted Vallée to make this his own movie. (Strayed told the story of recently having been with her daughter and Vallée. Her daughter introduced him to a friend, saying, "This is Jean-Marc. He directed my mom's film." Strayed said she laughed and quickly corrected her: "No … it's Jean-Marc's film!")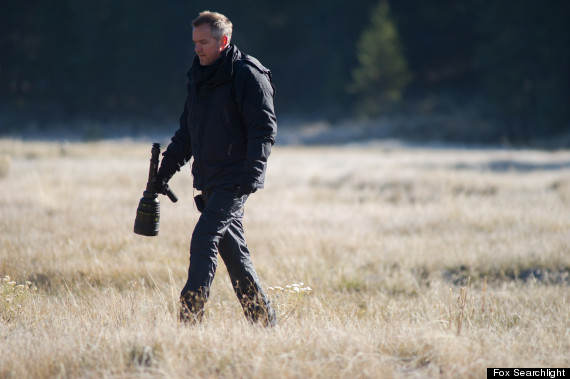 Director Jean-Marc Vallée during the filming of "Wild."
Some of the changes in the film rely on cinematic shorthand that had to be employed in order to get the main parts of Strayed's story onto the screen. For starters, her family was restructured for the film. In life, Strayed grew up with a single mother and two siblings before her mother eventually remarried her stepdad -- who had a prominent role in her life and in the book. In the movie, however, the family unit is simplified to a single mother and two children -- just Strayed and her brother.
In the film, the family grows up in a meager setting. But in the book, Strayed spent a good portion of her childhood in the North Woods of Minnesota on a 40-acre farm.
This cinematic shorthand also extends to some of the darker moments in her life. "I never did have sex with two guys in an alley," Strayed said, laughing. Alluding to the film's need to get a point across quickly, she continued, "They had to be like 'Okay, she's a slut!'"
It's the only moment in the movie that pushes her comfort zone, she said. The drug use is pretty accurate. When asked if Hornby added the graphic alley scene himself, Strayed admitted she doesn't know. "I don't remember how that scene got there. It's the only part of the movie that makes me wince, just a little," she said.
But these types of changes are par for the course when it comes to condensing a 336-page book into a 119-minute film -- and Strayed knows that. "We both hoped that when you experience one you will be driven to the other," Strayed said of her collective goal with Vallée.
Overall, she feels most intensely how true the film is to her book and her life. "More often, while I'm watching the movie I want to stand up and go, 'This is exactly how it happened!'"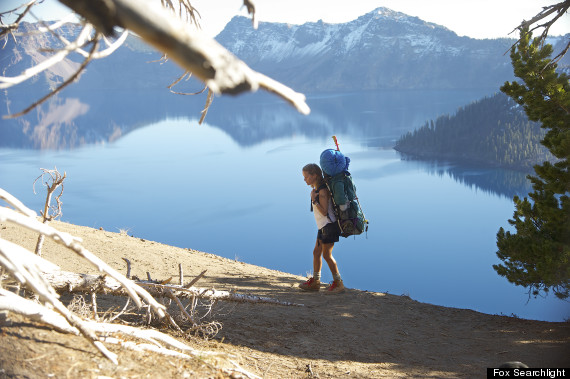 The scene in the film where Witherspoon takes her first steps on the Pacific Crest Trail was shot in the exact spot in California where Strayed started her journey.
There are other moments that take up little space in her book that Strayed feels truly glow on screen -- like her losing one of her hiking boots over the edge of a cliff, and then out of anger and despair, chucking the other one over the edge along with it. This is the scene that opens both the book and the film.
"When I was writing about that, I was telling a literal story of what happened, but I was also mindful of the metaphor," Strayed said. "But seeing it as an image on screen is powerful. And I think maybe more powerful in the film than it is in the book. Every time I see it, I get chills."
Before You Go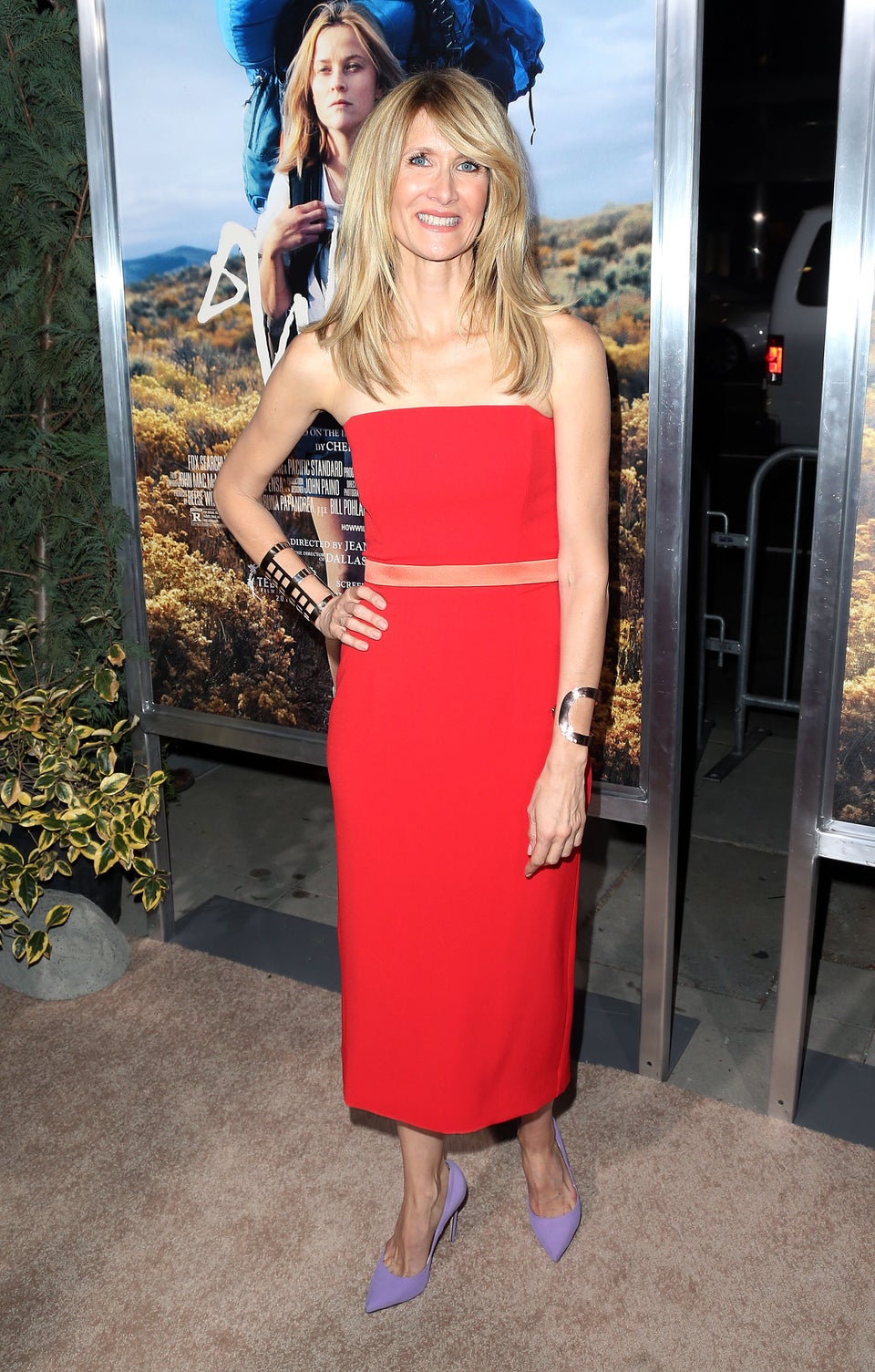 "Wild" Photos
Popular in the Community