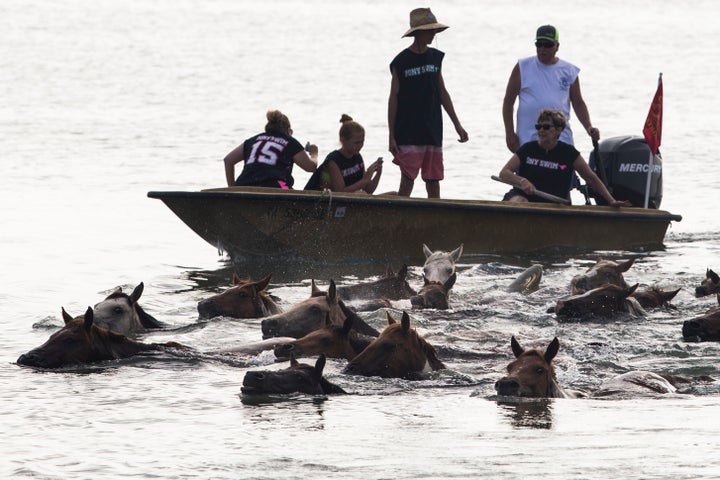 Hundreds of wild ponies splashed into a saltwater channel along Virginia's coast Wednesday morning while participating in the 91st annual Chincoteague Pony Swim.
A team of volunteers known as the "Saltwater Cowboys" rounded up ponies of every shape and size from their home on Assateague Island and herded them across the Assateague Channel to Chincoteague Island.
Once on dry land, the animals will be paraded to the local carnival grounds, and the foals will be auctioned off on Thursday to benefit the Chincoteague Volunteer Fire Company, which owns and maintains the herd.
The annual event dates back to 1925 and takes place during "slack tide," when there is no current. Veterinarians monitor the ponies as an added precaution, CBS affiliate WBOC-TV reports.
Last year, 61 ponies were sold for a record average price of $2,780, bringing in a total of $169,519 for the fire company. The auction also set a record for the highest bid on an individual horse at $25,000, according to the Chincoteague Chamber of Commerce's website.
In addition to purchasing a pony, auction participants have the option of buying a pony's permanent freedom. In 2015, there were 12 of these so-called "buybacks." The buyers receive certificates from the fire company and are allowed to name the pony before it returns to Assateague Island to live out its life.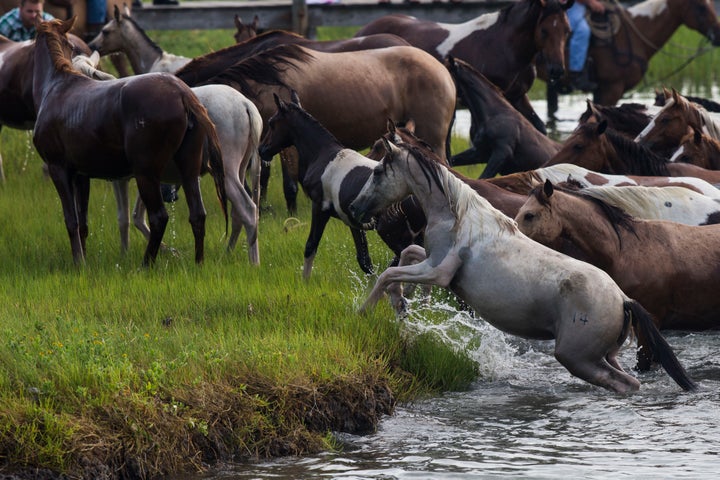 "All proceeds from one of the buybacks this year will benefit Special Olympics of Virginia Eastern Shore Area 19," Chincoteague Volunteer Fire Company Spokesperson Roe Terry told CBS affiliate WTKR.
"Buyback ponies have actually become some of the highest priced foals sold at the auction," the chamber's website boasts.
On Friday, unsold ponies will return to the island the way they came, where they'll live for another year until the next auction.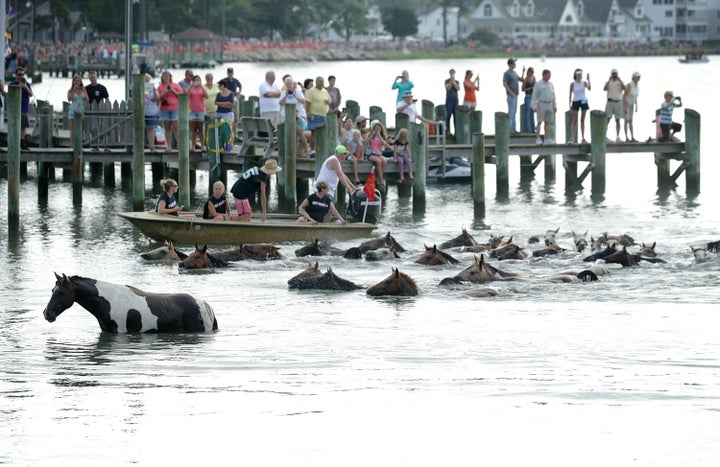 Before Chincoteague National Wildlife Refuge was established in 1943, the firefighters purchased the horses living on the Virginia side of Assateague Island ― which also lies partly in Maryland ― and obtained a permit from the U.S. Fish and Wildlife Service to graze up to 150 ponies there, according to the refuge's website.
Each spring, an average of 70 new foals are born on the Virginia side of the island, according to the chamber's website. The annual auction therefore serves a double purpose: to raise money for the firefighters and to thin the herd.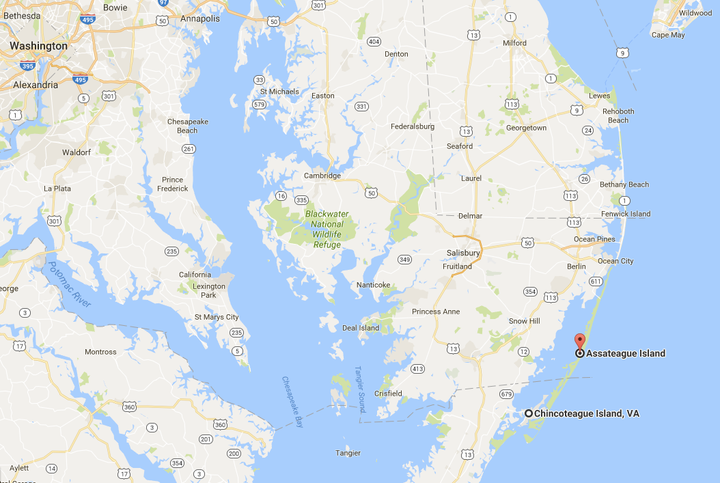 Approximately 75 percent of the island's mature mares have foals each year. Because mares and can become pregnant once their foals stop nursing and have an 11-month gestation cycle, many of them are pregnant almost year around.
This year's event is expected to attract tens of thousands of people by both land and sea, according to WTKR.
The event was made famous by Marguerite Henry's 1947 children's novel, Misty of Chincoteague, which turned into a book series and later a movie. 
Calling all HuffPost superfans!
Sign up for membership to become a founding member and help shape HuffPost's next chapter
BEFORE YOU GO