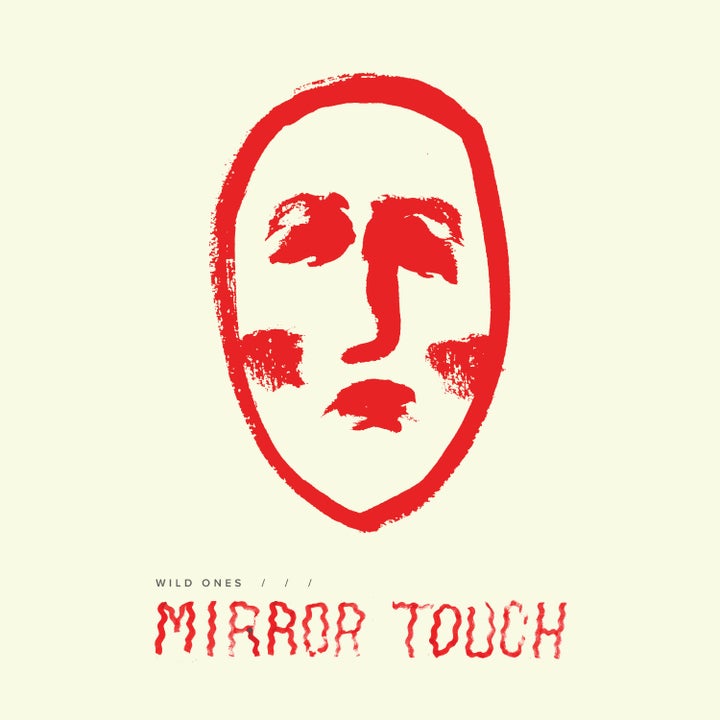 Since 2010, the Portland-based quintet Wild Ones has been carefully crafting a dreamy electro-pop oeuvre that, with each release, grows more and more evocative, mysterious and highly listenable. Now, with Mirror Touch, they seem on the verge of that next artistic plateau; that place where the listener pauses to ask, "Wait—I love this—why have I not heard this band before?"
Wild Ones, (Thomas Himes, keyboard; Danielle Sullivan, vocals; Max Stein, bass; Nick Vicario, guitar and Seve Sheldon, drums) have produced a beguiling collection with Mirror Touch, which features their usual display of sublime, ethereal melodics, this time blended with darker, syncopated undertones that give their sound newer, stronger sonic muscle. Lead singer Sullivan in particular seems to be exploring not just deeper lyrical themes but also a more confrontational, emotive singing style which gives the songs more weight and resonance. That said, she is never brooding; rather, her sharp, incisive deliveries may, at first blush, seem far more innocent than they perhaps are intended. That's the key of the album; the more you listen, the more you discover the many textural layers that give it such satisfying depth. With each song, a new atmosphere is created by the band, each brimming with equal parts mystique, modern walls of sound and seductive feathery hooks. At times sly, coy, perky and punky, Sullivan distinguishes herself as a powerful, yet still refreshingly unpredictable front woman.
I spoke with her recently about the making of Mirror Touch.
Danielle, Mirror Touch really seem to find the band growing and stretching.
I felt like this was the most challenging album we have ever made. It certainly took us the longest time to make. We spent a year working on it and thought we were done and then we realized we needed more songs to get what we really wanted. So we spent almost another year working on it. It was a total labor of love, but it was worth it. Taking that much time allowed us to really refine it.
Talk about the "sound" of the album, and the tone of the songs.
Thomas (Himes) produced it and he tried a lot of new things sonically and spent a lot of time with percussion. It's a very percussive album. I tried, as both a writer and singer, to push and do things I had not done before; to be more honest and less guarded. I wanted to be straightforward and reveal more secret parts of my personality. It's fun to write from all sorts of different perspectives. I know I'm often perceived as a joyful, sweet and soft person which is why I really enjoyed writing more from a villain standpoint (laughs). Also, my favorite kind of music is the type that you listen to passively and hear one thing, but then maybe when when you get closer and listen a few times, it has a lot cognitive dissonance. That's what I was trying to do. We have this new sort of "electric" sound but if I can put a story to it that has some edge or manipulation to it I think that makes it far better.
What's an example of the kind of "edge" you are talking about?
The second song, "Do You Really," is something that I wrote specifically thinking about playing it live. I really was thinking about having a combative, very sort of confrontational stage presence with that song where I could look people in the audience directly in the eyes for what might seem like an uncomfortable amount of time - not feeling like I needed to smile or be sweet. And with that particular song, to be able to say, "Do you really want to turn me away?" and to stare someone straight in the eye, someone that I don't know, for very long period of time, well that makes me feel powerful (laughs).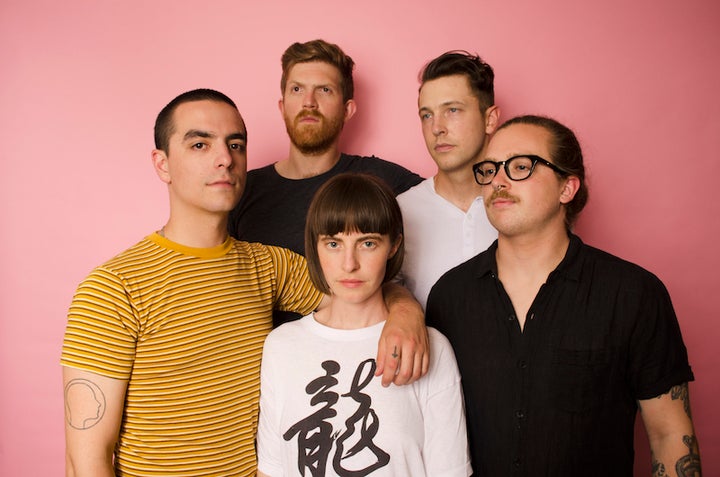 Can you describe the Wild Ones writing process?
We're a pretty democratic band. It starts with either Thomas or Nick and they will write the bones or initial ideas that might just be a chord progression for a verse or an idea for a chorus. Then they give me a few of the songs and I grab onto the ones I really connect with. Then I will write a gibberish vocal line that has a couple of parts of layered harmonies, then it goes to Seve, our drummer, then it gets passed back and forth until it has all of the pieces completed. I know it sounds like a funny and disjointed way to work but it's worked out well for us over the years. What's interesting is how things change from person to person as it evolves; the entire feeling of a song can change in just one go-round of the band circle.
Are you happy so far with the response to Mirror Touch?
I feel extremely grateful that people are connecting with it. Like I said, with these new songs I decided I was going to be more honest about certain things, like being a very anxious person, which I haven't spoken about before. I'm actually pretty guarded about talking about it, but I did so in many of these songs. It's really scary to be this honest in that way and so to have people come up and say they relate to it is a big deal to me.
That kind of sharing is how artists grow.
Absolutely. I think about how I consume the art that I love and when an artist I connect with deeply is sharing something that may not be a popular or desirable trait, I think the art becomes elevated in a way. I'm drawn to that. It shows vulnerability. So if that happens when people hear our music, well to me that's the greatest goal of any piece of art.
Who were the artists that you first made a serious connection with?
The first artist that I truly became head over heels with was Conor Oberst. Just the most vulnerable songwriting. I fell completely in love. His music made me realize that music was going to be a very big part of my life. I remember thinking, "If I can make someone feel just 1% of what his music makes me feel, then I'll be happy." But my very first favorite record was at 5 years old, "Funky Divas" by En Vogue. I used to sing along to it into a toy microphone and pretend I was on stage.
What are you listening to now; what modern music inspires you?
The new music I listen to the most today, especially when I was just on tour and when I was warming up for shows, was from the band Alvvys and also Jay Som. I absolutely love the songwriting of Molly Rankin and Jay. Those women are definitely modern inspirations for me.
VIDEO PREMIERE: "INVITE ME IN"
Related
Popular in the Community