You'd have to be living in a bubble not to have heard about Uber. Along with Lyft and other rideshare startups, catching a ride may never be the same again. You know that a transportation startup has entered the zeitgeist when Seinfeld jokes about it on Netflix.
Lashinsky traces the story of the $70-billion juggernaut and recounts its highs and lows. What was once a crazy idea is now perhaps the most disruptive company around. The author dutifully covers most of the company's high-profile controversies (re: Susan Fowler, wars with local governments, etc.) I do wish that he had gone deeper in several places and covered areas not previously broached in major business publications.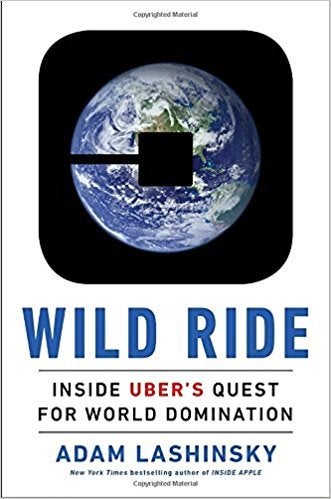 Lashinsky's text is reasonably short and his reads like a summary of recent newspaper articles with some of his thoughts sprinkled in. (To his credit, Lashinsky actually worked as a Uber driver and penned a chapter about the experience.) As someone who has paid attention to Uber from its inception, though, I didn't learn as much as I would have liked. This is all the more disappointing because Lashinsky had access to now-ex-CEO Travis Kalanick.
Wild Ride is a decent recap of the story so far and, to be fair, I did learn a few things that I hadn't known. I would like to have seen another hundred or so pages perhaps the most controversial company of our time. If you have not closely followed Uber and its stream of controversies, then you'll get more out of it than I did.
Popular in the Community