 WASHINGTON -- President Obama on Wednesday will take part in the long-running White House tradition of sparing a turkey from the Thanksgiving plate with an official pardon. The lucky bird may even have a job lined up afterward: Wild Turkey Bourbon wants to hire it as an official "spokesbird."
What does that mean, exactly? The bird would strut its stuff as an attraction at Wild Turkey's distillery and, in return, would receive asylum from any sharp objects aimed at its neck.
Master distiller Jimmy Russell made his case bluntly, in a statement: "In a manner of direct speaking, we invite the President to give us the bird."
Russell pointed out that the Lawrenceburg, Ky., distillery's recent $50 million expansion, which enlarged the property to 134,000 square feet, would provide ample space for the bird to roam freely and live comfortably. Also, he added, there would be "no threat of future Thanksgiving-related job cuts."
For now, the bird and its alternate are supposed to head to George Washington's Mount Vernon Estate and Gardens after pardoning, where they're slated to serve as a main attraction during Christmas through Jan. 6. After that, they'll live out their days in a custom-built home at the estate.
Previously, birds pardoned from 2005 on had been sent to Disneyland, where they served as honorary grand marshals in the park's Thanksgiving Day Parade. Prior to that, the turkeys were shipped off to dubiously-named Frying Pan Park in western Fairfax County, Va. The change was made after allegations arose that the birds in Frying Pan didn't live long after their arrival.
The turkey's recent job offer is just one of several perks that come with a presidential pardon. Before the official ceremony, the turkey and alternate are staying at the swanky W Washington D.C. hotel, where they'll chow down on W Munchie Boxes filled with acorns, berries and corn.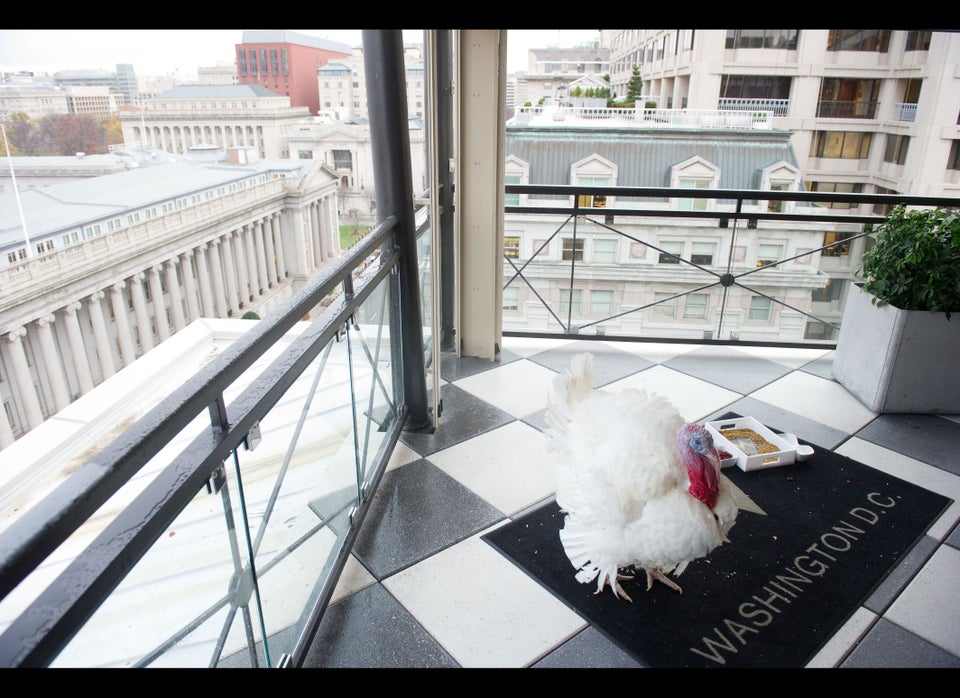 White House Turkey Pardoning
Popular in the Community