Just moments before the ceremony, firefighters informed the couple that they and their guests would have to evacuate the area because the Two Bulls wildfire was fast approaching. But after some persuasion, the firefighters changed their minds and allowed a short ceremony to take place, according to FOX12 Oregon.
Despite the setbacks, the bride and groom were left with some absolutely stunning memories of the day. Wedding photographer Josh Newton captured all the danger and beauty of the situation in a series of breathtaking photographs, which you can check out below.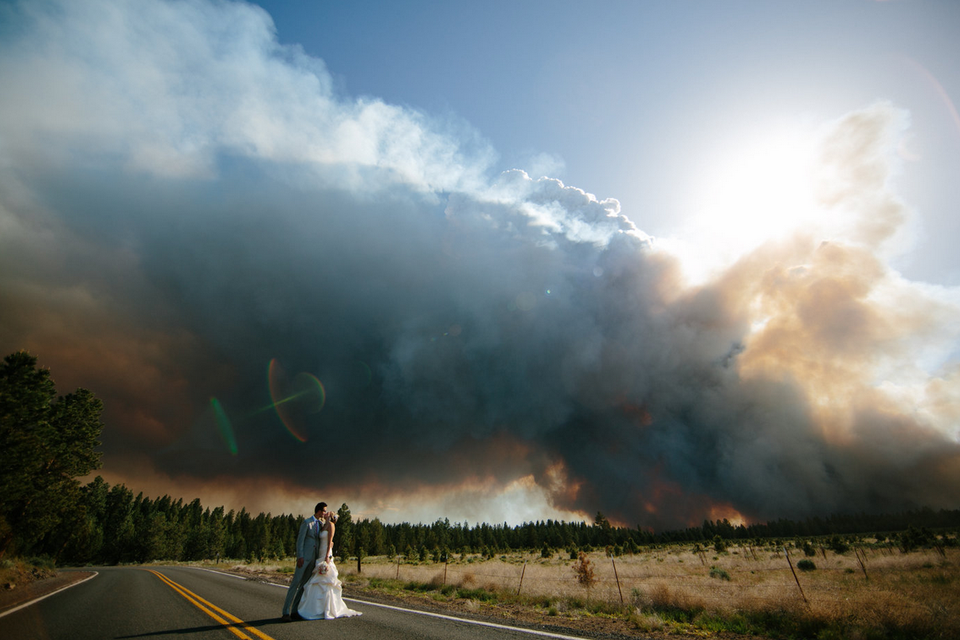 Wildfire Wedding Photos
"I have never in 10 years photographed anything like it," Newton told HuffPost Weddings. "It all felt very surreal, somewhat scary. We were all in shock. But it was also romantic and something that only happens once in your life. Michael and April reacted amazingly to the whole thing. They were stoked that everyone was safe and they were so optimistic and joyful about everything."
The bride and groom moved the celebration to their backup reception venue -- Drake Park in Downtown Bend. To see more photos from the couple's big day, head over to Newton's website.
Related
Before You Go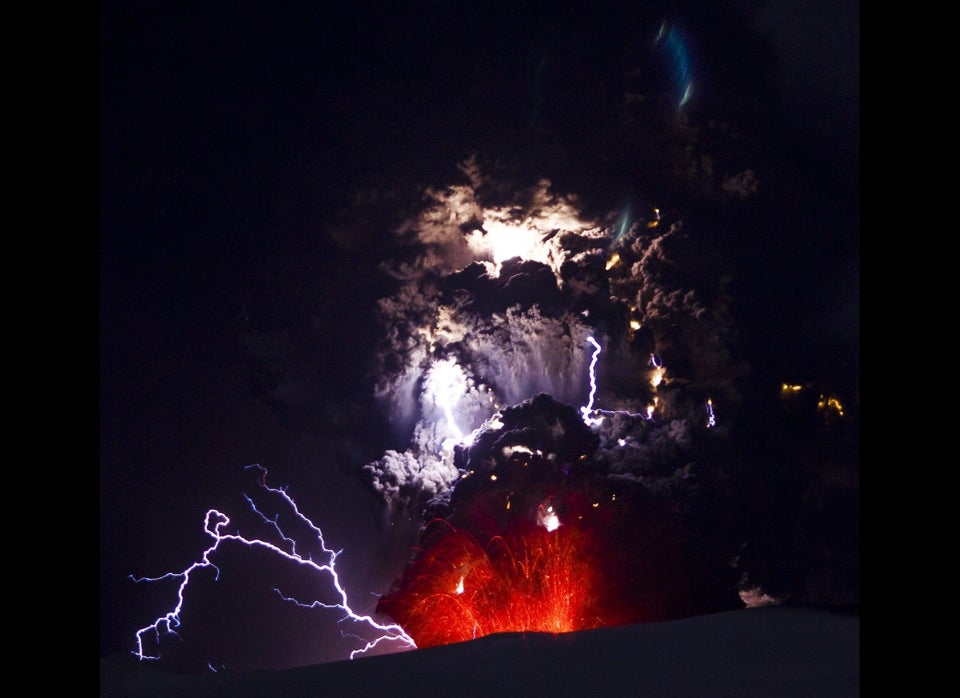 Nature's Astonishing Natural Disasters