California Gov. Jerry Brown (D) toured some of the destruction left by unrelenting wildfires across his state on Saturday and warned that climate change is creating a "new normal" for natural disasters.
"We're facing a new reality in this state, where fires threaten people's lives, their property, their neighborhoods," and cost "billions and billions of dollars," he said at a news conference alongside emergency officials.
"This could be something that happens every year or every few years. It happens to some degree. It's just more intense, more widespread. We're about ready to have firefighting at Christmas," he said. "This is very odd and unusual. But it is the way the world is with the kind of carbon pollution that we're not only living with but that we're generating still."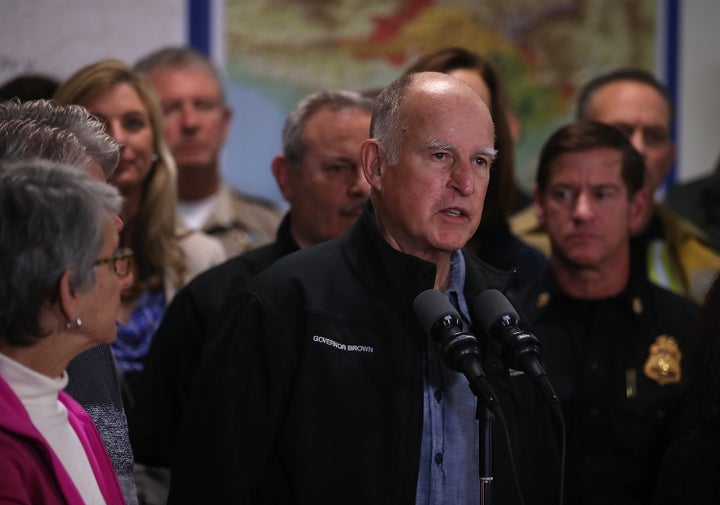 As of Sunday, an estimated 200,000 acres in and around the Los Angeles area remain ablaze. The largest of the infernos, the Thomas fire in Ventura County, has grown to more than 173,000 acres. It is so far 15 percent contained, according to Cal Fire's website.
"It's a time to do more, not less," Brown said. "Fires, floods and earthquakes don't go away."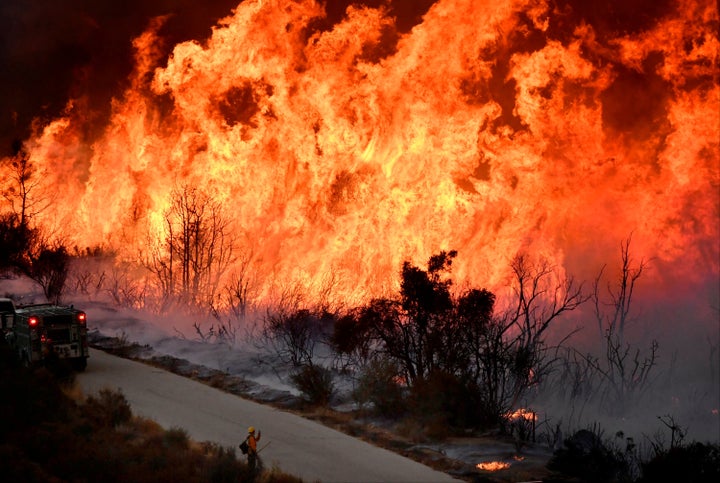 Cal Fire Chief Ken Pimlott on Saturday also blamed changing environmental conditions for exacerbating the flames. He noted that though Southern California is no stranger to the warm Santa Ana winds that have helped fan the fires, the intensity of the gales is highly unusual.
"It's this duration — how long the winds have been here sustained — as well as the dry conditions that continue throughout [Southern California], and just the intensity of the winds" that have fueled the fires, Pimlott said.