 The Union of Concerned Scientists released a new report this week looking at how climate change and development patterns contribute to the increasing cost of wildfires. The environmental group found that the price tag for fighting fires has quadrupled since 1985, reaching $1.7 billion for the federal government last year.
In recent years, the cost of fighting fires has exceeded the amount of money appropriated for that program, forcing the Forest Service to pull money from other areas to cover the expense. In 2012, the Forest Service reported that it had to transfer $440 million from other programs to cover fire suppression costs. In 2013, it had to divert $505 million from other programs.
Often, those funds come from forest management programs aimed at preventing forest fires, said Jim Douglas, director of the Department of the Interior's Office of Wildland Fire. "That's creating enormous problems for us from the fire management standpoint," said Douglas in a call with reporters that the Union of Concerned Scientists hosted Wednesday. "It enormously disrupts our programs and ability to deliver services to the American public."
A bipartisan pair of senators, Ron Wyden (D-Ore.) and Mike Crapo (R-Idaho), have been pushing for changes to the way these excess fire costs are covered. Their proposal would allow the additional money for firefighting to be drawn from the emergency funds used to cover natural disasters like hurricanes and earthquakes, rather than pulling it from other programs within the Forest Service or the Department of the Interior.
"When an inferno breaks out, the bureaucracy raids the prevention program, and of course the problem gets worse, because the prevention fund is coming up short," said Wyden on Wednesday, deploring the current cost-shifting practice.
Others on the call Wednesday, as well as the Union of Concerned Scientists report, argue that more should also be done to keep people and property out of harm's way. Among the suggestions is curbing the construction of new homes in high-risk areas for wildfires and requiring more safety measures for developments already in risk zones.
Dr. Ray Rasker, executive director of the Montana-based research firm Headwaters Economics, recommends finding ways to encourage local governments to institute zoning policies and building codes that would better protect homes.
"This problem is going to be many orders of magnitude worse than what it is right now, and what we're doing is inadequate in relation to the size of the problem," said Rasker.
Before You Go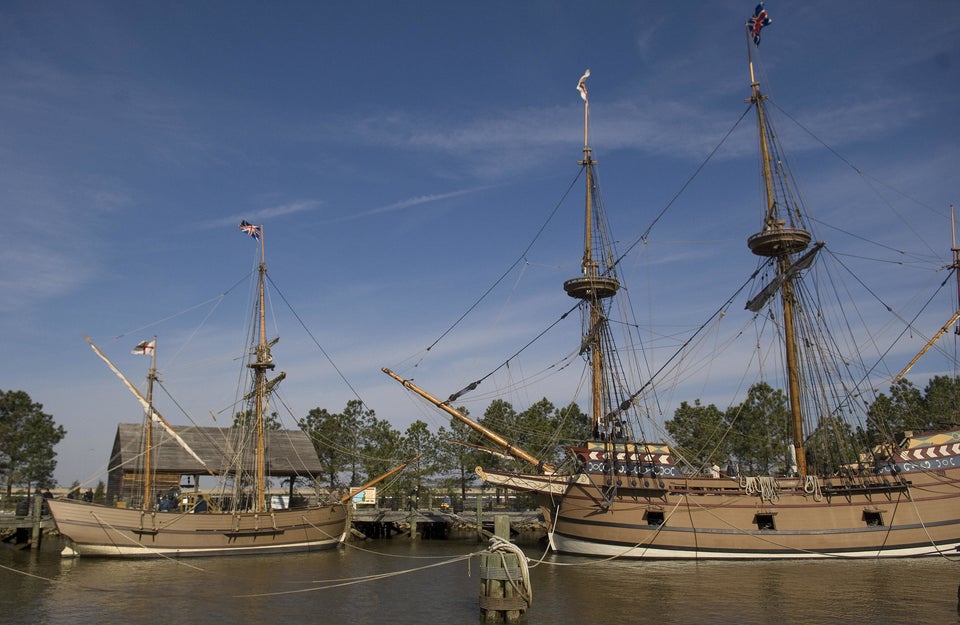 Landmarks That Climate Change Could Ruin
Popular in the Community