One record wet winter in California and other parched Western states was not enough to undo years of drought priming the land for intense wildfires. On the contrary, scientists say, that rain is part of a climate change pattern that helps wildfires and other natural disasters thrive.
Dozens of major wildfires are currently burning in six Western U.S. states amid an intense heat wave, prompting thousands of evacuations and stoking fears that these intense fire seasons are the new normal.
It's not just par for the course in California, where 14 major wildfires have burned this week; it's even worse than last year. While the recent wet winter offered the state some reprieve after years of record drought, blazes have still burned more than twice as many acres in California as they did the same time period last year.
So what gives? One likely factor is that the current heat wave ― which set temperature records up and down California last week ― followed heavy winter rains.
″[T]his past winter there was ample precipitation throughout the West including snow pack in the Rockies, and it has led to growth that can become fuel for wildfires later," Kevin Trenberth, a senior scientist with the National Center for Atmospheric Research, explained in an email.
"Ironically, winter precipitation in these states has helped provide more fuel for fires, stimulating the growth of brush and other vegetation that is now drying out in the hot temperatures," Rachel Cleetus, a climate scientist and economist with the Union of Concerned Scientists, wrote when wildfires struck the region in mid-June.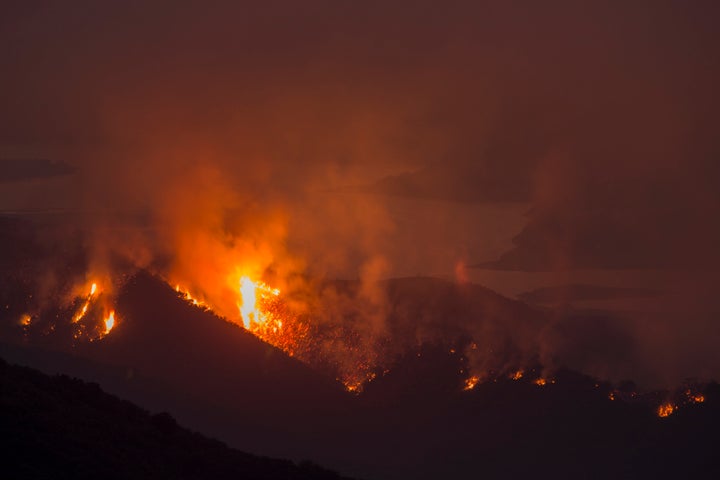 Scientists have previously linked this pattern of heavy rains followed by high temperatures to wildfires. Nevada experienced a similar bout of wildfires in 2005 after intense rains tempered its drought that year.
In California, home to the most variable climate in North America, the pattern is only expected to become more prominent.
"We're already in a place that has wet wets and dry dries, but those differences are supposed to become even greater over time" as global temperatures rise, Jeffrey Mount, a senior fellow at the Public Policy Institute of California's Water Policy Center, explained to HuffPost in March. At the time, the the state was facing record rains and threats of major floods after parts of the Oroville Dam were compromised.
This wildfire season is reminding us that climate change is a complicated phenomenon with consequences that can be amplified, not canceled out, by opposing extreme weather phenomenons.
Rain is just one of them. Michael Mann, a climate scientist and director of Pennsylvania State University's Earth System Science Center, said climate change is also affecting the jet stream, a global atmospheric wave of air that also played a role in the 2015 California wildfire season. Mann observed the phenomenon in a study he published in March.
"In this case," he said, "there was a highly amplified and persistent disturbance in the jet stream that enhanced [the] dry, hot weather pattern at play."
See more photos of the wildfires below.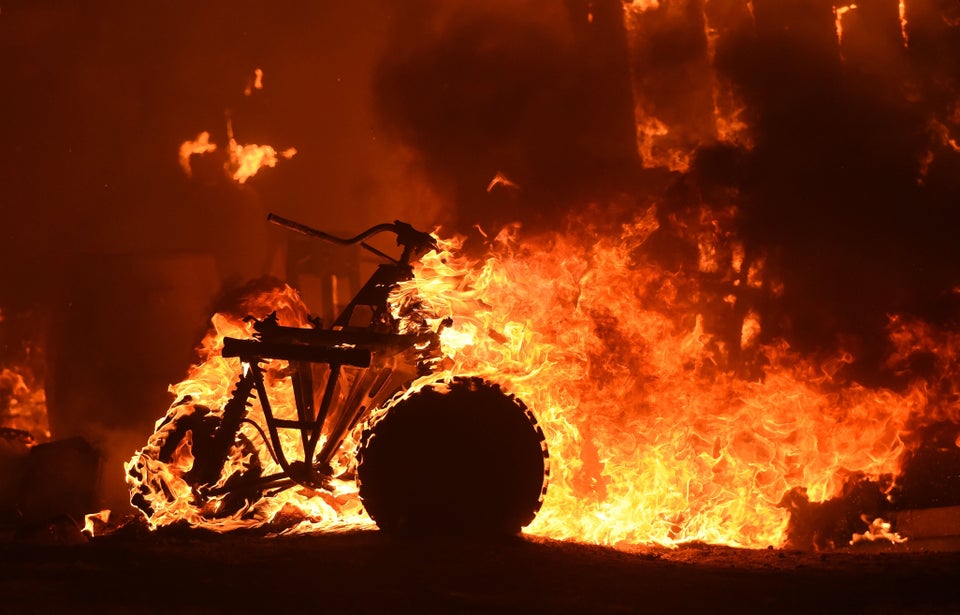 California Wildfires
Popular in the Community