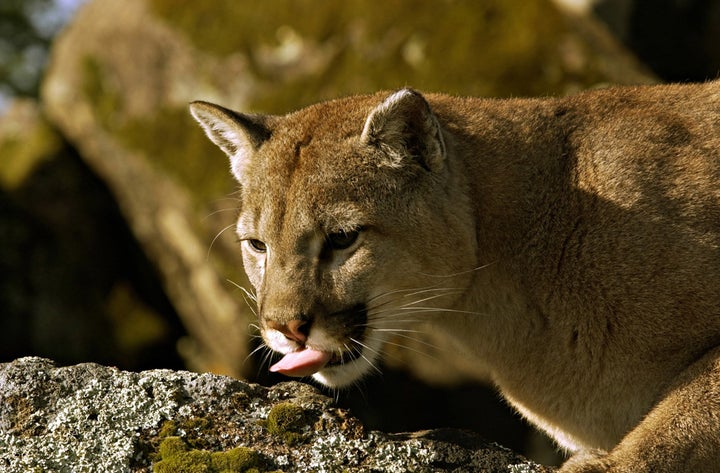 The biggest wildlife overpass in the United States may help save Southern California's mountain lions.
An enormous, grassy bridge over a 10-lane section of the 101 highway is intended to give these animals a safe way to cross between the Santa Monica Mountains and the Simi Hills -- where they'll find more mating opportunities with non-relatives.
The overpass is designed to be 165 feet wide and 200 feet long, and covered in vegetation. It has an initial cost estimate of $30-40 million.
The reason this overpass is important, and not just really awesome, is that Southern California's mountain lions -- also known as cougars and pumas -- are facing a serious lack of genetic diversity at the moment.
This is in part due to freeways, which impede animals' ability to safely travel (for sex or anything else), and has led to what University of California scientists have called a "genetic bottleneck." The mountain lion population is also now so small that observers worry about long-term viability -- a situation that hasn't been helped by some of the high-profile animals being hit by cars.
Folks are hoping that the proposed overpass -- which some say would be the country's biggest, others say could be the biggest in the world -- will make a necessary difference for the animals.
"These mountain lions are running out of time and this wildlife crossing will help ensure they have a future in the Santa Monica Mountains," said Beth Pratt, California director for the National Wildlife Federation. "But the crossing would also help a variety of wildlife navigate this highly urbanized area. Los Angeles has a chance to become a leader in urban wildlife conservation worldwide with building this crossing."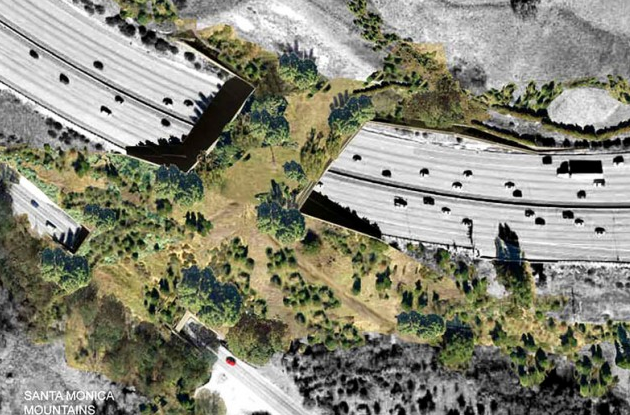 Ryan M. Perkl, a professor at the University of Arizona who specializes in environmental and conservation planning, told The Huffington Post that overpasses like this have been used in Europe since the 1950s, and are now found all over the world.
"A good deal of empirical evidence is mounting that supports their positive effects," he said.
(Not quite related, but fun: Perkl said one of his favorite wildlife crossings -- an underpass, not an overpass -- is for salamanders: "The thought of those brings a smile to my face." Ours, too.)
Pratt said the California Department of Transportation is taking helpful intermediary steps between now and the hopeful completion of the overpass, like putting up fences and foliage, to encourage mountain lions in taking the safest possible paths in their procreative quests.
That's good, because there's a way to go before any crossing is actually built.
According to the study, the overpass itself would be finished in 2020 -- with a lot of money-raising and planning to do between now and then.
Paul Edelman, chief of natural resources and planning for the Mountains Recreation and Conservation Authority, told public radio station KPCC he was optimistic about both.
He's also excited that the proposed wildlife bridge was looking like it'd be the widest in the world, and an attraction that'd not only be lifesaving for animals, but appealing to humans as well.
"It'll have dual use. In the daytime, there won't be many animals using it at all, so if people use it on mountain bikes, or horses, or whatever, power to them. It will add kind of a key, fun recreational feature to our area," Edelman said. "Who knows, it might even become the type of thing where people come from miles around to look at it and spend money in the local economy, it'll be that cool."
The NWF is raising money for the project through a Save LA Cougars campaign. NWF's Pratt said the best thing of all is that this project has no detractors (that she knows of). The government is in favor, environmental groups are excited -- even celebrities, like Rainn Wilson who recorded a pro-overpass PSA, are on board.
"There's no bad guy," Pratt said. "This one, it's just a matter of money."
Get in touch at arin.greenwood@huffingtonpost.com if you have an animal story to share!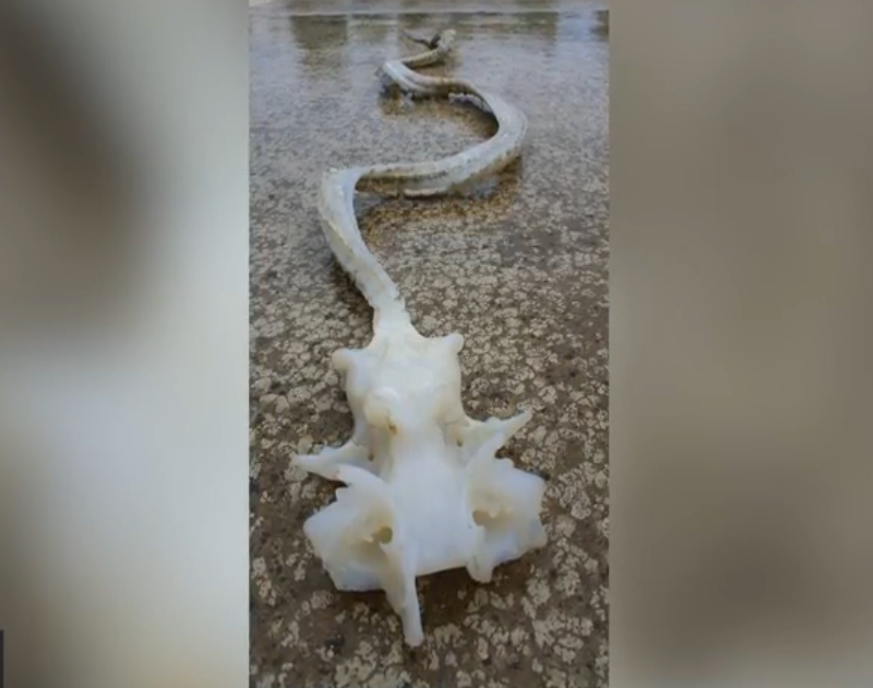 Animals In The News
Related
Popular in the Community