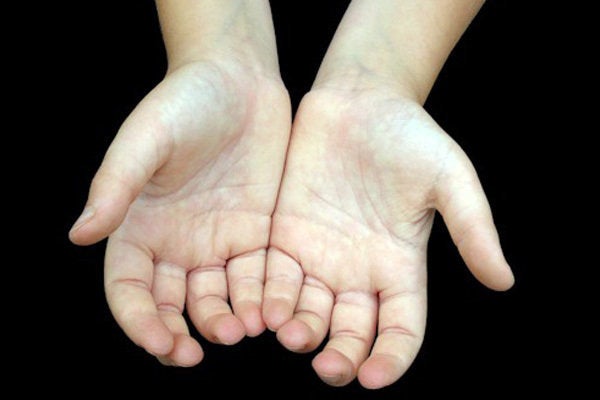 As I approach my fiftieth birthday, I am feeling incomplete. Part of me - my soul? - is still missing. In secular terms, I think I am not yet in touch with the best way to serve humanity. In theological terms, I would say I have yet to stumble upon God's full plan for my life.
Ten years ago, I envisioned building a network of orphanages in the developing world with a standard far higher than existed. I had witnessed how impoverished these child-warehouses could be when I adopted my own son, then ten months of age. His orphanage was so destitute I was asked to leave his tattered t-shirt behind for the next child.
My mother, a child psychologist, encouraged me to bring this vision to life. Later, beginning with my portion of her estate, I created an organization to build small homes for children who had lost their parents to the Tsunami in Indonesia and Sri Lanka, and a hurricane in Haiti.
About a year ago Orphans International expanded our model to include family care, placing children far too numerous for my organization to handle inside their own extended families, providing health care and education to both children and caregivers. Tanzanian children orphaned by AIDS are next.
After the Tsunami, I left Wall Street to devote myself full-time, pretty much "18/7," to raising funds to pay for it all, and to coordinating the actual work - a challenge considering the enormous cultural, religious, linguistic, and even time zone differences.
I have given everything away - my inheritance, my savings, my pension - and devoted my home, my career, even my immediate family to this effort. Nevertheless, I have this nagging feeling that I have missed something. That none of this is quite enough. Moreover, I am rather tired and in need of spiritual sustenance.
I tire of colleagues assuming that I can work for room, board, and an allowance because I have a trust fund or other hidden assets. I tire of being asked to take a vacation when I have no funds to pay for it. I tire of not being able to afford going out to dinner with my friends.
Am I unsuccessful at the age of 49 to have nothing left? Or am I marching to the beat of a different drummer?
I have traveled this path, perhaps, since witnessing my parents protest the Vietnam War and march for civil rights and social justice. It is a path I have traveled since seeing the horror of street children in Bogota, Colombia thirty years ago. Abject poverty first repelled me in my youth, but eventually engaged me. How could I use what I have to help?
Although others are called to create wealth to assist the needy, after years of contemplation I am convinced that my own calling is to use my meager gifts to build a bridge between those who have and those who have not, plus the villages needed at the feet of these bridges. Wealth is needed to build these bridges, but the simple bridge-builder himself has no need of affluence.
Is this path genetic? My father rejected his Andover-Dartmouth-Yale past as part of the East Coast Establishment that he felt was intrinsically evil. He dedicated his life to academia and, on the side, built homes for Habitat for Humanity. I was lucky to have more than my father's influence.
I have had three mentors in my life, now dead or comatose: Paul Moore, Cheddi Jagan, and Betty Millard. Paul was the Episcopal Bishop of New York. He was a Moore (Benjamin Moore Paints) and grew up in great luxury. He gave it all away to focus on the city's poor. Paul was an early role model to me and asked me to be his driver/assistant.
Cheddi was president of Guyana - twice. His commitment to non-alignment sent him to jail for years, yet he persevered. I dined with Cheddi many times, and although I never built the volunteer corps he wanted me to, recruiting young, technically savvy Americans to give a year to his people, his imprint on my life was enormous.
Betty Millard saw me on Donahue twenty-five years ago and invited me into her life, eventually serving as the super of her Greenwich Village apartment building, and spending weekends with her at her farm in Duchess County where I could discuss a life dedicated to social change, stroll the trails, and focus on my writing.
What would a vow of poverty do for me? In college I seriously considered - and then rejected - the notion of being a minister. I do not believe in a literal Trinity, and I am convinced that if you are paid to do good, society either ignores or sneers at your example. Is this vow the middle ground I have been seeking?
Like a marriage ceremony, a vow of poverty allows the community to offer support before God to the individual making the commitment, often providing the continuous motivation to persevere. How many marriages have hit the inevitable rocks in the road and then been helped by friends and family to continue onward? It is natural for one's circle of life to offer encouragement. I already count on them more than they know.
Further, as I continue to build my organization, I am appalled by the number of humanitarian institutions run like businesses. Helping humanity cannot be a 9-5 job, and however much health insurance is needed, if you want to make a buck, work at a bank.
Voluntary poverty is often an essential element of faith from Buddhism to Christianity - from the simplicity of the Society of Friends (Quakers) to the monastic vows of Roman Catholic priests. Members of the Franciscan, Jesuit, and Maryknoll Orders have traditionally forgone all individual forms of ownership to better embrace the poor whom they serve so nobly.
In this context of sacred vows, personal poverty may be understood as a means of self-denial in order to better place oneself at the service of others.
I also wish to inculcate in my own staff, my volunteers, and my board the idea that service must come before self. Our mission of helping the least of those should mean we allocate as many of our resources to our children as possible. I cannot bear the idea of high rent, large salaries, or extravagant overhead. Simply put, I advocate a life, not a job.
Some would argue that foundations will never fund my organization if we cannot pay our executive staff "living wages." I argue for a new paradigm: Staff that is willing to work for next to nothing evidences commitment that assures sustainability. An organization where the staff is under-committed can never be sustained.
I have concerns that a vow of poverty might be seen as too Christian, in spite of its tradition in Buddhism and Hinduism. As a thirteenth generation Anglican in North America, I cannot do much about my roots. I was baptized in the Episcopal Church in a dress that dates back almost 200 years. Two of my great grandfathers were Episcopal priests.
My Anglican upbringing emphasized social justice and responsibility, being a good steward of our finances and our Planet Earth, and belonging to the Family of Man. I was raised simultaneously Episcopalian and Interfaith - kind of Unitarian, but with a baptismal dress.
I once heard from the pulpit that no thinking Episcopalian had literally believed in the Trinity since the Reformation, and I do believe I can focus more doing God's work outside of church than in. The tasks that I perform daily, however, are deeply rooted in my Anglican heritage.
I have heard all my life of building the Kingdom of God - right here, right now. As an active homeless shelter volunteer in New York City in the 1980's I came to understand that Hell is not mythical: It exists anywhere people are forgotten.
Being Christian means helping others regardless of their faith. It is "The Good Samaritan," the "Prodigal Son," and our responsibility to "the least of these."
Yet I can also study and appreciate the Talmud, Tzedakah, and Tikkun Olam. I embrace Islam's love of widows and orphans. The simplicity of Buddhism and the concept of doing no harm are striking. Hinduism's pantheon of deities who guide us towards tolerance inspires me.
Mahatma Gandhi lived a simple life, as did Oscar Romero. The Dalai Lama and Thich Nhat Hanh represent some of the best traditions in Buddhism. Katharine Drexel and Dorothy Day are two American women whose lives have lit my pathway. These heroes have helped direct me down the road of life, in the same direction as my personal mentors.
Nevertheless, my roots reach back to England. No matter how I embrace interfaith ideals, at heart I am culturally Episcopalian. My own vow of poverty would be, if I proceed, The Act of Commitment taken from the Episcopal Book of Common Prayer. It is straightforward:
Celebrant: May the Lord guide and strengthen you, that in this, and in all things, you may do God's will in the service of his kingdom here on earth.
Community: We commend you to this work, and pledge to you the prayers, encouragement, and support of this community of faith.
Celebrant: Almighty God, look with favor upon this person who has now reaffirmed his commitment to serve in your name. Give him courage, patience, and vision; and strengthen us all - Christian, Buddhist, Jewish, Moslem, and Hindu - in our vocation of witness to the world, and of service to others.
My new friend Peter Yarrow sings, "Tell me why you're crying, my son? I know you're frightened, like everyone. Will it help if I stay very near? I am here." In the simplest sense, this sums up my commitment to the world's children orphaned by the storms of life. Can my commitment be strengthened through voluntary poverty?
The road leading to my possible vow of poverty has not been smooth. The destination is not clearly in view. Yet I am convinced that this road, however windy, is not a dead end. Neither is it the road to glory, nor the road to salvation for the world's orphaned children. After almost fifty years of travel, however, it promises to be the road towards my own personal salvation.
Those who do not know me are curious about my motivation. Those who know me well often ask, bluntly, "Are you nuts?" If thinking one man's moral choices can change the course of the world, I would truly be nuts. I have come to poverty through faith and not stupidity.
The notion of a vow of poverty fills me with more peace of mind and soul than I have ever felt. A vow of poverty for me is the idea that I can do no more than I am doing. It lightens the enormous burdens of my life commitment.
As my 50th birthday looms, I yearn to feel complete. I need to find that part of me that is missing. A vow of poverty seems to me the best way to serve humanity. It is my fullest understanding of God's plan for my life.