Peter Shire: Hokkaido Story Revisited - Late Spring | Peter Shire combines craft, fine art and industrial design, taking from each aspect to create furniture, fashion, architecture and his mainstay medium, ceramics. Between 1991 and 1992, Shire took five trips to Japan and in the process made huge, astounding sculptures for Sapporo Breweries, the Hokuden Company and the AIM factory. While at AIM, with the help of his assistant, Shire created over 30 elegant small-scale sculptures. In 2008, AIM went out of business. Shire returned to Japan to recover the works, which are now included in Hokkaido Story Revisited: Late Spring and its' accompanying book.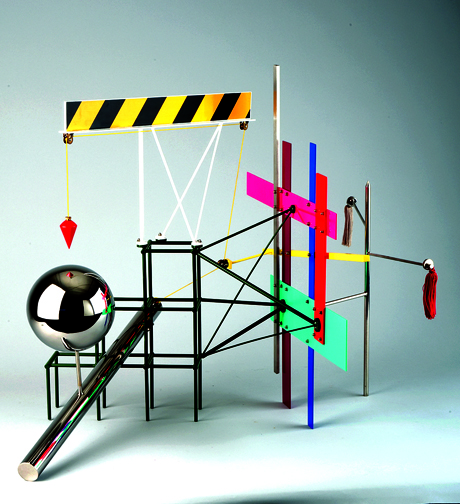 Marian Winsryg, Gallery Director, Barrett Art Gallery, recalls, "The first time visiting Peter Shire's studio in Echo Park was like walking into a machine shop on steroids, which had been transformed by a psychedelic array of iridescent color and pattern covering every possible surface, into a mechanized wonderland of fantastic art. In the middle of all this organized chaos were several minimal metal sculptures base on the form of a teapot and influenced by the ikebana style of flower arranging. There were parts of a series of fabricated steel sculptures joined with natural materials that were constructed at the AIM factory in Hokkaido, Japan. In commenting about this experience in Hokkaido, Peter said, "What interested me was the idea of creating work that was a direct reaction and inspired by what I saw around me."
Peter Shire: Hokkaido Story Revisited - Late Spring opening reception and book release May 5 at La Luz de Jesus Gallery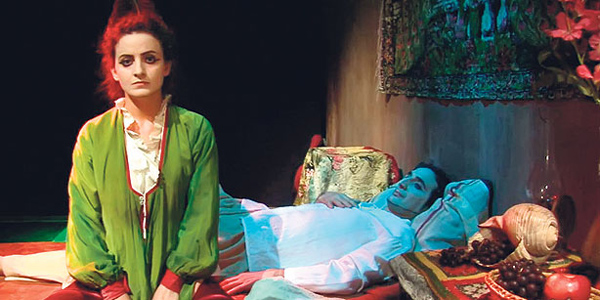 Los Angeles-Istanbul Connection | Los Angeles-Istanbul Connection features work by five Turkish and five Los Angeles artists includes paintings, sculptures, photography, video and installations by Los Angeles based artists Carol Es, Gul Cagin, Marcie Kaufman, Arzu Arda Kosar, and Blair Townsend along with Istanbul based artists Insel Inal, Saliha Kasap, Elif Oner, Ozan Oganer and Alper Sen.
Inspired by the myriad of similarities between Istanbul and Los Angeles art worlds, both of which boast increasingly vibrant art scenes that may lack an art market akin to Europe or New York but counter balance it with the experimental and exciting work created in the absence of it, Kasap and Kosar curated a show that brings together artists from Istanbul, Turkey and Los Angeles at the 18th Street Arts Center.
Los Angeles-Istanbul Connection opens May 7 at 18th Street Arts Center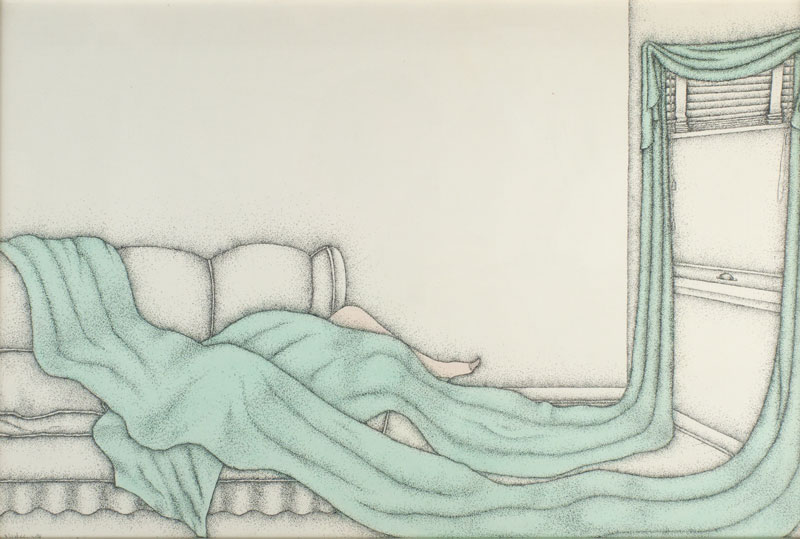 Photo credit: "no one you know"
Margaret Nielsen: States of Mind | Margaret Nielsen's visual accent has shifted over the past forty years, but her essential vocabulary has remained tightly focused. Rather than recreate the symbols of poetic psychology, Nielsen adopted known, accepted imagery and used it to create vastly more complex scenes than Freud could have ever imagined. "Nielsen is able to zero in on generalized yet complex psychological states." (Michael Duncan, Art in America, 1995)
Over the decades her elemental terms of address have combined in increasingly odd situations, starting in the early surrealistic work in 1972. Fish swim in the carpet while sofa cushions wallow in the depths of ornate comfort. Nielsen illustrates the irrational fears of living alone: childhood dreams of monsters under the bed are fleeting, but the mid-afternoon paralysis of single domesticity can swallow a lifetime. Nielsen deftly captures the strange realness of our unfounded neuroses with a confident, knowing hand.
Margaret Nielsen: States of Mind opens May 7 at Samuel Freeman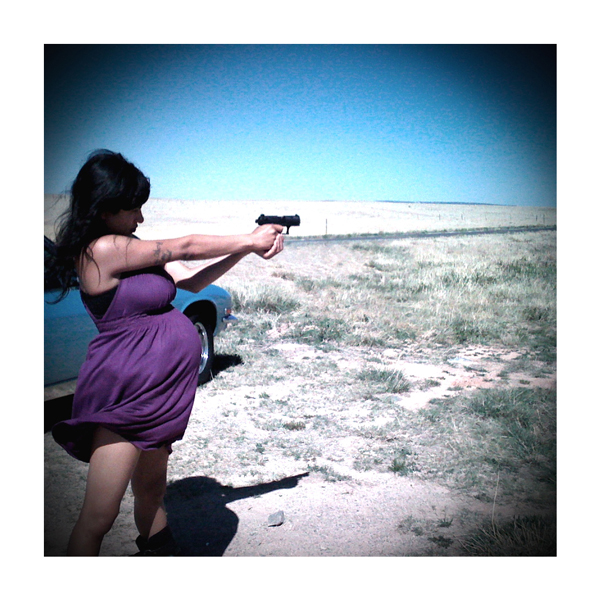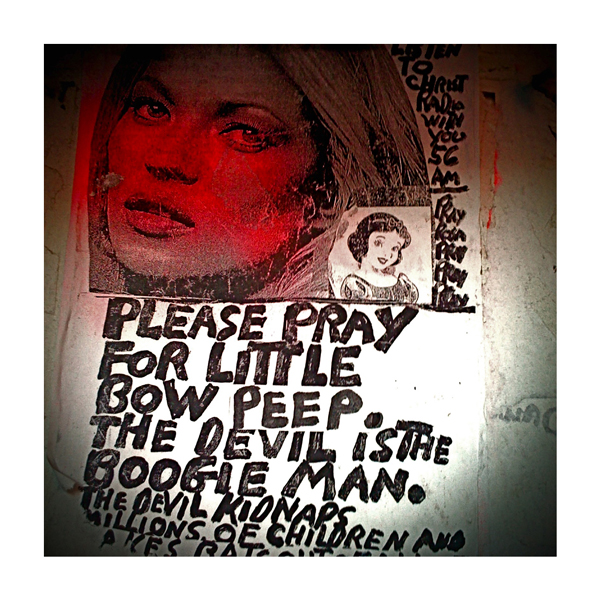 Wyatt Neumann: Love me when I want you to | The photos in Wyatt Neumann's "Love me when I want you to" reach out and grab moments in time. Never staged, they capture the rawness of real life as it happens. His images reflect his own intense engagement with the world and the people and places that impact it. The photos bring the emotional charge of uncensored moments to the surface with no buffer or impediment to their immediacy, intimacy, and impact. They are candid and forthright, much like the artist himself.
Shot with a variety of equipment, including medium to large format, digital cameras, and an iPhone, Neumann's photos reveal his close connection to each scene and subject; they are of "women I've loved, dangerous people, the odd and unattainable, and my son."
Wyatt Neumann: Love me when I want you to opens May 7 at Gregory Way Gallery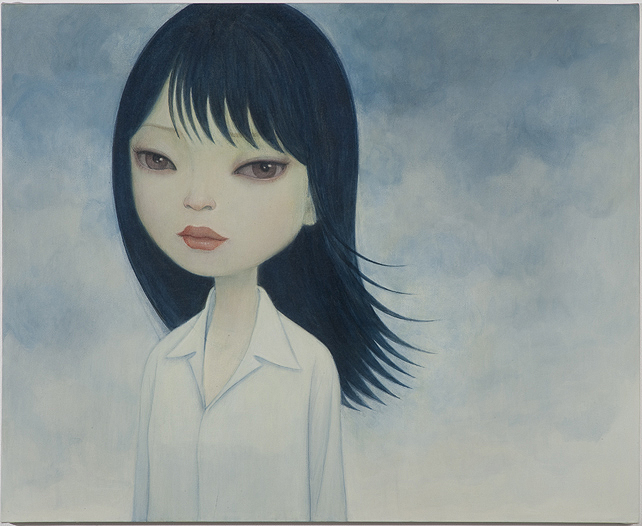 Courtesy Richard Heller Gallery, Santa Monica and Tomio Koyama Gallery, Tokyo.
Hideaki Kawashima: Turning | The artist describes this exhibition as, "... mainly of the paintings created in 2010 and drawings from 2011. To be honest, they are like development sketches, so I do not have any strong theme. The motif, however, is consistently 'person.' I have been creating images of floating ghost-like faces in recent years and I have referred to them as something like self-portraits. Indeed, I was like a ghost. I didn't quite feel that I belonged to society. I was always anxious, and more and more self-conscious. My days were monotonous, without any friction. It was a little unsound. I started turning my interests toward the outside, hoping to become free from self-consciousness. And I decided to start with painting some ordinary portraits. They are not realistic nor do they imitate particular models; they are motifs of actors and actresses in movies or familiar people. Therefore, I often think of other people while painting, then I naturally start to have affection for them. This usual process was unusual for me. "
Hideaki Kawashima: Turning opens May 7 at Richard Heller Gallery