Three years ago, Colorado was hailed as a "model for senators across the country" because of the cooperative, timely and successful screening process our then-Senators used to inform the President's nomination for a vacancy on the U.S. District Court of Colorado. It is unclear whether we are still deserving of such praise.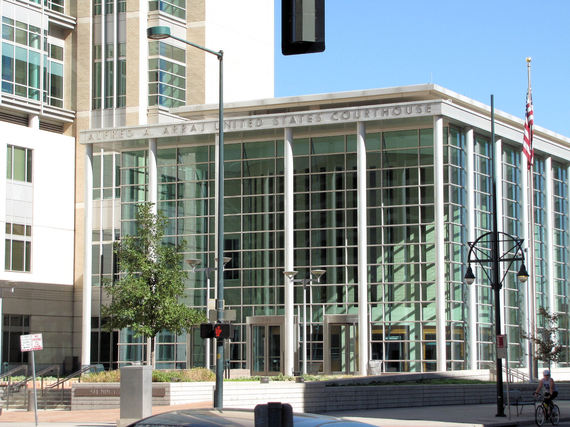 U.S. District Judge Robert Blackburn announced last April that he will be taking Senior Status effective April 2016. This announcement opens up a "future vacancy" on the District Court for Colorado and gives the President and the Senate a year to nominate and confirm a new federal judge. While a year seems like a long lead time, that's not always long enough to get something accomplished in D.C. (There is some sort of human years:dog years conversion needed to for real time:Congress time).
Federal court judgeships are lifetime appointments that are nominated by the President and then confirmed by the U.S. Senate. But the first step in this process is actually completed by home state senators who screen candidates and give names to the President to consider for nomination. There are no laws or constitutional rules for this process other than pure citizen accountability. Senators could give a list of golfing buddies or large campaign cash donors to the President. That doesn't happen, usually.
Colorado was praised in 2012 because our Senators used a bipartisan screening committee process with open applications accepted from the public. Starting in 2009, then-Senator Udall and Senator Bennet jointly created a bipartisan diverse committee that recommended finalists to the Senators. The finalists were interviewed by both Senators who jointly developed and submitted names to the President. Both Senators agreed to support any nominee through the Senate confirmation process which was chosen from that list. According to a Courts Matter Colorado report, both times district court vacancies arose with this process, the Senators were able to present names & have a nominee before the Senate within six months of the vacancy announcement.
The current Blackburn vacancy is the first for new Senator Gardner and Senator Bennet, and it does not appear to be going as smoothly. True, the senators are now from different parties, but similar mixed delegations in Florida and Pennsylvania (use joint bipartisan committees to screen potential nominees. However, four months after the future vacancy announcement Colorado's Senators appear to be working on separate tracks. Senator Gardner has created his own selection committee - one that is not bipartisan, but full of Republican supporters - and Senator Bennet appears to be still working on getting his own committee (bipartisan) together.
A fully-staffed federal district court is vital because it keeps our judicial system open and accessible for Colorado citizens and businesses that need timely resolution of disputes. The District Court in Colorado, which has not increased the number of judges since 1984, is already overworked and understaffed. Increased workload from 30 years of population growth, plus additional cases arising from increased federal agencies with a regional office in Colorado has lead the full bipartisan delegation to Congress to introduce legislation to increase the number of federal judges from 7 to 9. In fact, Senators Gardner and Bennet are jointly co-sponsoring the Senate version of this bill.
This backlog problem will only get worse if one of those 7 seats on the trial court is left vacant in April. If Colorado's Senators delay the process through dueling screening processes - and possibly competing nominee lists to the President like during the Bush Administration - the citizens will feel the effects in delayed justice. Unless they come together soon, it looks like Colorado is no longer a model of a fair and efficient process for filling judicial vacancies.
Calling all HuffPost superfans!
Sign up for membership to become a founding member and help shape HuffPost's next chapter