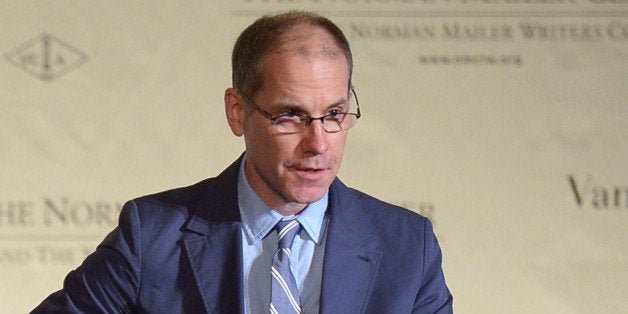 NEW YORK -- Rolling Stone managing editor Will Dana tweeted Saturday night that embattled NBC News anchor Brian Williams had misused the word "presently" when writing in a a staff note that he planned to temporarily leave the anchor desk amid ongoing questions about his reporting on Iraq and Hurricane Katrina.
Dana's tweet about a current media screw-up was striking given that he hasn't publicly commented for two months about Rolling Stone's discredited report on an alleged gang rape at the University of Virginia.
Since questions arose in late November over the Rolling Stone feature story, Dana has given one interview. On Dec. 7, he told The New York Times that the magazine was "picking up the pieces" and looking to move on.
But the journalistic scandal was only beginning, as several news organizations re-reported aspects of the Rolling Stone piece and several UVA students further disputed the account of Jackie, the story's subject. Dana, writer Sabrina Rubin-Erdely and others involved with the story remained silent as questions continued for several weeks.
On Dec. 22, Rolling Stone founder and publisher Jann Wenner announced that Columbia University's Graduate School of Journalism would conduct an independent review of article.
After this reporter noted Dana's tweet about Williams on Sunday, the Rolling Stone editor responded that he is not discussing the UVA story until Columbia completes its report.
Some journalists, like the Wall Street Journal's Neil King, have recently questioned when the independent review, now underway for six weeks, would be completed.
Steve Coll, dean of Columbia's journalism school, said in an email Sunday to The Huffington Post that he and Dean of Academic Affairs Sheila Coronel "have made good progress on our interviews, document reviews and other research."
"We are starting to draft the report and hope to complete it as soon as possible, although I can't predict exactly when," Coll said. "Rolling Stone has been fully cooperative so far."
Indeed, Dana said in an email to HuffPost that he "commented extensively" to Coll's team for its report.
Calling all HuffPost superfans!
Sign up for membership to become a founding member and help shape HuffPost's next chapter