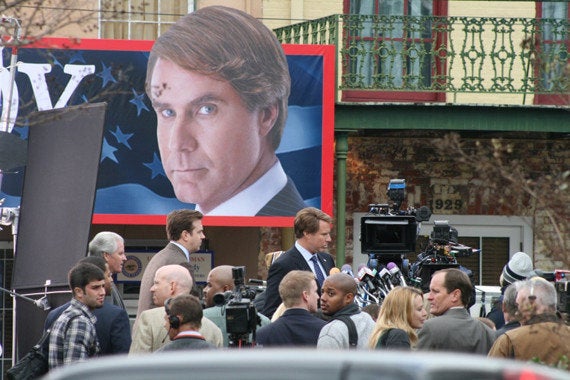 Move over, Mitt Romney: there's a new political hair champion hitting the trail.
Will Ferrell was snapped on the set of "Dog Fight," the upcoming political comedy in which he stars as a South Carolinian politician running for Congress. His campaign rival? Zach Galifianakis, perhaps the least likely presidential candidate Hollywood could conjure up. Jason Sudeikis, Bryan Cox, Dan Akroyd, Dylan McDermott and John Lithgow co-star.
The movie is being shot in New Orleans, which is being used more and more as a film location; this weekend's Mark Wahlberg-starring "Contraband" shot there, thanks to some generous tax credits. This picture comes courtesy of NolaFilms.com, which offers tours of film sets in the Louisiana city.
If this candidate is anything like the last one Ferrell played (hint: George W. Bush), viewers should be in for a treat.
PHOTO: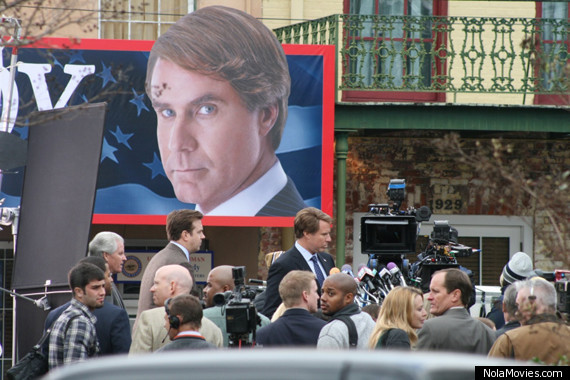 Correction: A previous version of this article erroneously stated that the political race featured Ferrell and Galifianakis running for President; the film actually depicts a run for Congress.
Support HuffPost
The Stakes Have Never Been Higher
Popular in the Community