Will Ferrell has never been shy about planting one on another man for a film. Or on "Saturday Night Live." But could he pull it off an impromptu smooch in public -- with tens of thousands of people watching?
Yes. It turns out the answer is yes.
Ferrell and "Stepbrothers" co-star John C. Reilly were hanging out last night, doing dude things like watching the Lakers game and eating hot dogs. And then, the Kiss Cam put them in the spotlight.
What were they to do? They're performers. And they performed. Albeit, slightly embarrassed, and reeking of hot dog breath.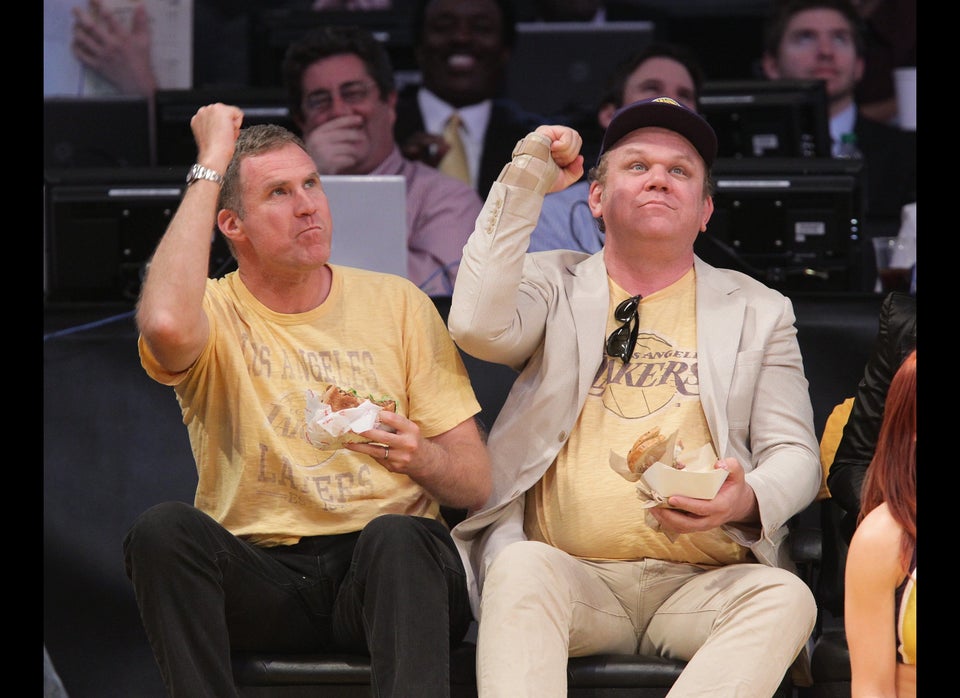 Will Ferrell, John C. Reilly Kiss At Lakers Game
Popular in the Community