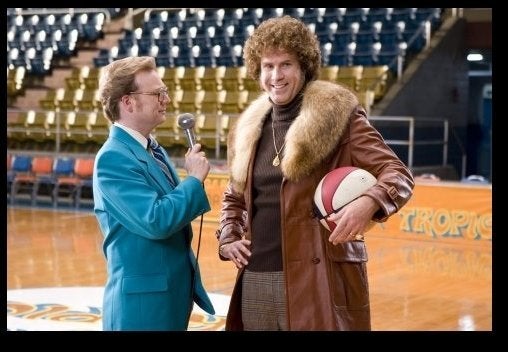 In a rare feat for film tie-in partners, Will Ferrell is starring in commercials for Old Spice and Bud Light as part of the advertisers' promotional deals for Ferrell's upcoming basketball comedy "Semi-Pro."
While Ferrell appears in character as shaggy-haired Jackie Moon from New Line Cinema's February 29 release, the association with the comic actor is nevertheless unmistakable.
It's still rare, but getting film stars to appear in tie-in partners' commercials is seen as a practice on the rise. A select number of actors such as Ferrell, John Travolta and Angelina Jolie have been willing to join in.
Nevertheless, many A-list stars still refuse to have their images depicted on any promotional materials for brands.
Starting Monday, Old Spice will run a number of spots on networks with predominantly male audiences such as ESPN, Comedy Central and MTV.
or Watch the "Semi-Pro" trailer
or Watch Ferrell's Bud Light commercial