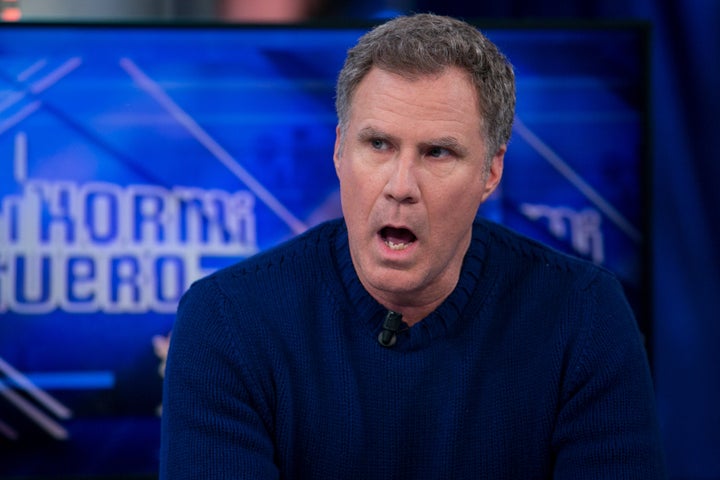 Depending on your political leanings and penchant for Ferrell's brand of humor, this news might be met with a welcome relief or seen as an unfortunate concession to political correctness. 
On Wednesday, Variety exclusively announced that Ferrell was attached to star in "Reagan," a Black Listed script penned by Mike Rosolio about the former president's second term in office, where he reportedly began to experience the symptoms of dementia. The plot centers on a young intern who must convince Reagan that he is an actor playing the president in a movie.  
If Ferrell doing his Reagan best wasn't enough to elicit the ire of right-wingers, the comedic take on Alzheimer's disease pushed the detractors over the edge.
According to Page Six, Ferrell is "not pursuing this project" amid the controversy. "Reagan" was just "one of a number of scripts that had been submitted to Will Ferrell which he had considered," said a spokesperson for the actor. 
When the news of the project broke, members of Regan's family immediately condemned the film as not only disrespectful to the late president, but also an affront to all who suffer from Alzheimer's. Patti Davis, Reagan's daughter, penned an open letter to the actor on her website, imploring him to think twice before poking fun at the tragic disease. 
"Alzheimer's doesn't care if you are President of the United States or a dockworker," she wrote. "I watched as fear invaded my father's eyes ... I heard his voice tremble as he stood in the living room and said, 'I don't know where I am.' I watched helplessly as he reached for memories, for words, that were suddenly out of reach and moving farther away. For ten long years he drifted -- past the memories that marked his life, past all that was familiar ... and mercifully, finally past the fear."
Reagan's son, Michael, expressed a similar sentiment on Twitter, describing the film as an outrage and how all involved should be ashamed. 
The Alzheimer's Association also weighed in on the issue by releasing a statement on Friday about how the disease should never be used as a comedic crutch. The association singled the Reagan family out as "champions in raising awareness for Alzheimer's."
We have reached out to Will Ferrell's representatives and will update the post accordingly. 
Calling all HuffPost superfans!
Sign up for membership to become a founding member and help shape HuffPost's next chapter
BEFORE YOU GO