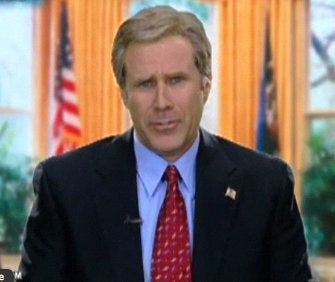 HBO will air a live telecast in the spring of Will Ferrell's Broadway show "You're Welcome America. A Final Night With George W. Bush."

The cable net's special will be directed by Marty Callner, who also has helmed HBO comedy segs starring Chris Rock, Jerry Seinfeld, Robin Williams and George Carlin. Exec producers are Callner for Funny Business as well as Ferrell, Adam McKay and Jessica Elbaum for Gary Sanchez Prods.

HBO is now a producing partner of the stage show itself, joining a team that includes Jeffrey Richards, Jerry Frankel and Steve Traxler, who count plays "August: Osage County" and "Speed-the-Plow" among their Rialto credits.

An exact date for the HBO airing has not been confirmed, although it seems likely it would come toward the end of the run of "You're Welcome America" to prevent the telecast from cannibalizing ticket sales for the Broadway engagement. Limited Rialto stint is slated to end March 15.

Read more about the HBO special here or watch a clip of Ferrell playing Bush on SNL below: