Over the last few weeks, there have been arguments for slowing growth in commercial real estate.
Morgan Stanley believes U.S. commercial estate prices could be flat this year, as compared to earlier forecasts for 5%. Others are concerned that any generated income from such properties won't be enough any more to keep investors happy or help maintain long-term rewards, given economic uncertainties, slowing earnings and the potential for a recession.
The Urban Land Institutes (ULI) believes that nationwide commercial real estate growth could fall over the next three years. In fact, ULI expects for volume to decline over the next three years to $475 billion by 2018. That's down slightly from rosier projections of $525 billion for 2016.
But I'm not buying into the fear of slowing growth. With joblessness hovering near 2007 lows, companies hiring at a torrid pace and the Labor Department reporting a 215,000 jump in payrolls for March suggest to me that the economy is moving in the right direction, despite some of the challenges that remain. I also don't believe the Federal Reserve has the room to raise rates any time soon either.
Given a worldwide low-interest rate environment, global capital inflows into U.S. commercial property will continue to increase. Global economic issues - such as an imploding Chinese real estate market - will drive capital to the safe haven assets in the U.S. simply because our property market is one of the most stable, most transparent in the world.
And it's very likely that U.S. real estate will continue attracting a great deal of attention and capital from global investors for added security, diversity and overall stability. When it comes to security, hotspots like the U.S. are strong and reliable.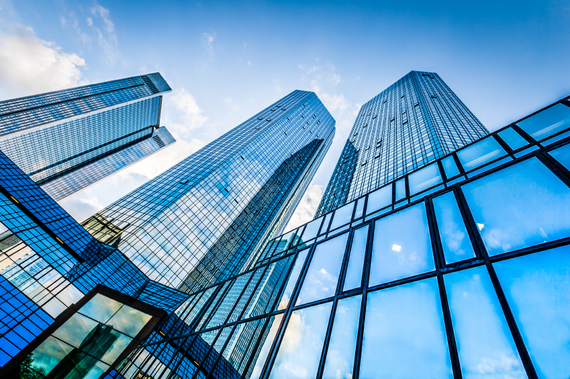 It's why China has been such an aggressive buyer of property in recent years. Over the last few years, Fosun International bought the 60-story One Chase Manhattan for $725 million. Beijing real estate mogul Zhang Xin took part in the $1.4 billion purchase of the General Motors office tower.
Dongdu International (DDI) bought the David Stott Building for $4.2 million and the Detroit Free Press building for $9.4 million with plans of turning it into a $50 million retail and residential complex shortly after Detroit's July 2013 bankruptcy filing. And for just under $2 billion Anbang Insurance bought the Waldorf Astoria. But Anbang doesn't seem to be finished buying.
In fact, just weeks ago they offered to buy Starwood Hotels for $13 billion, in an effort to break up its pending sale to Marriott International for $6.5 billion including debt. They later pulled their bid.
Overall, with such low interest rates, our market is seen as a safer place to park cash with lower overall risk. Not only that, but changes to Foreign Investment in Real Estate Property Tax Act (FIRPTA) in 2015 have made investing easier and a bit more attractive.
As all investors are aware, diversity is key to success, too. You never want to put all of your eggs in one basket. It's always safer to diversify. Any smart investor will tell you that.
In addition, in order to reduce overall risk, it's essential that you spread money around different types of investments. In real estate, we can diversify with multiple properties, for example. This prevents an investor from sinking all capital into one investment, which increases risk.
Finally, all investors want to minimize their risk. By investing in U.S. property for example, foreign investors can find steadier yields that offer higher rewards in such volatile times.
With heavy capital still flowing into the U.S., I'm not buying into the fear of a slowdown. There are far too many positives going forward.
Support HuffPost
The Stakes Have Never Been Higher
Related
Popular in the Community