A few weeks ago I read an article in the Huffington Post about online art sales. Like most artists I want sales. I decided on two websites. The first, Saatchi Online because it is a brand name. The second, ArtFinder because the CEO, Jonas Almgren, befriended me on LinkedIn, and reading his biography I realized that his experience in IT combined with his life long passion for art would probably result in a good website.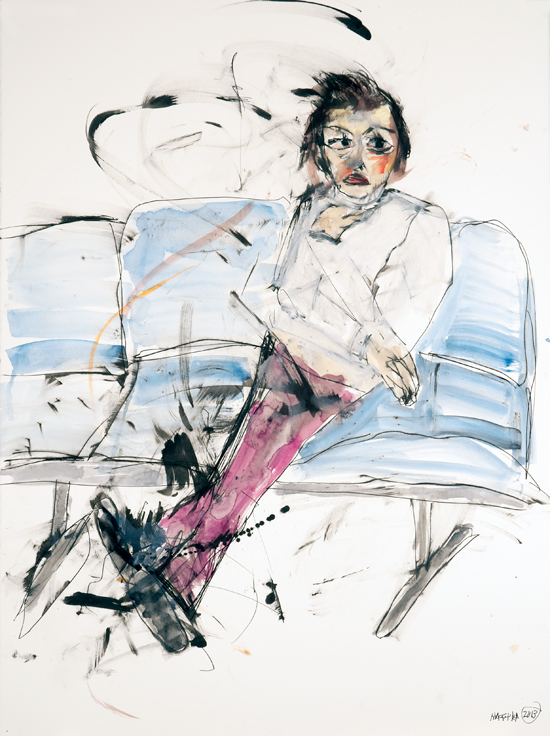 At first I was timid about being online in this new "crass and commercial" way. Then a few days later, I noticed that Saatchi was advertising me on Facebook and I can't hide it, and why would I want to? I was being old fashioned! So I embraced it and realized some of the new and complex benefits of being online for sale 24/7 along side my peers.
First let me digress. In the old days you were in your studio, sometimes for years, without ever showing your work, or at least that was how I worked pre Facebook, pre Twitter pre Saatchi. I got a letter from Charles Saatchi a long time ago, when he was collecting young American's and I was a young American. He was coming to my studio, the letter told me. Good news indeed! that was the way it was done in those days. Robin Symes, the big collector of the day before, had been to my studio and wiped me out. Then other collectors heard and came and picked up what I just finished. It was lucrative, exciting and somewhat stressful. I think Mr. Saatchi heard about me because of previous sales, perhaps he even knew Mr. Symes. Symes was the most famous antiquities dealer of the time. He was a fascinating guy whose downfall unfortunately defined him and my relationship with him. He used to come to my studio after visiting Jackie Kennedy, he was colorful and he had stories to tell.
Your studio was your connection with the art world. Dealers and collectors came to your studio and you rarely saw your work next to your peers. That's one of the big differences with being online. Another difference is that, instead of the average 3 weeks, your show is 24/7 and it is global, not just downtown in Soho, where you might have to fight with the dealer to leave the lights on at night so you can show your work to the drunken denizens of the night as they come back from parties. I always thought my true audience was my drunken and stoned peers on the street because many of my artists friends did connect with my work afterhours and I would get calls in the morning about my paintings in the windows on Green Street. By the way Mr. Saatchi never showed up. I heard through the grapevine (the old form of Twitter) that he divorced his American first wife and now was only interested in Young British Art, "C'est la vie"! Now your work is out there 24/7, it's global and you see your work in relation to your peers, young and old.
Seeing my work next to other artists is thrilling. I get a lot of emails from artist and other people interested in my work, and it seems like the old days when people would see my work in the window at 4:00 AM in Soho. The great difference now is they are seeing it in Denmark, France, Germany and Hong Kong. I am having a great deal of fun with it and I am look for the next big development in technology, beyond Facebook and Twitter. I am hoping Mr. Almgren, Mr. Saatchi and Mr. Bezos invest in discovering a way for the dead to surf the web and browse my paintings, because what I really want is a show that Goya can attend. Is that too much to expect from the next IPO?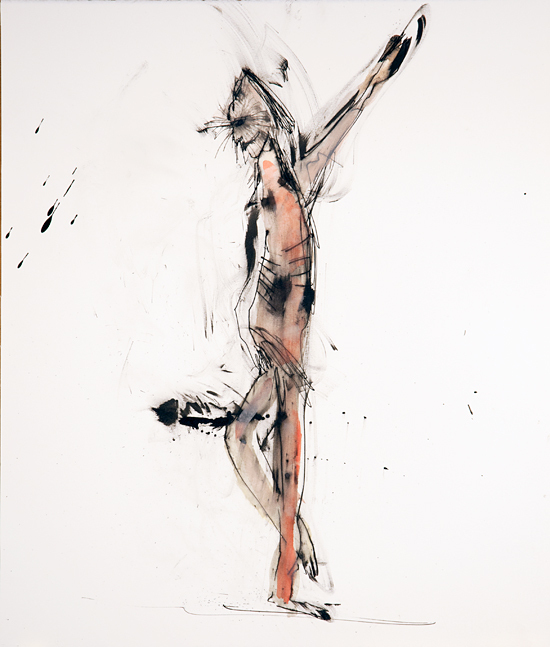 Calling all HuffPost superfans!
Sign up for membership to become a founding member and help shape HuffPost's next chapter