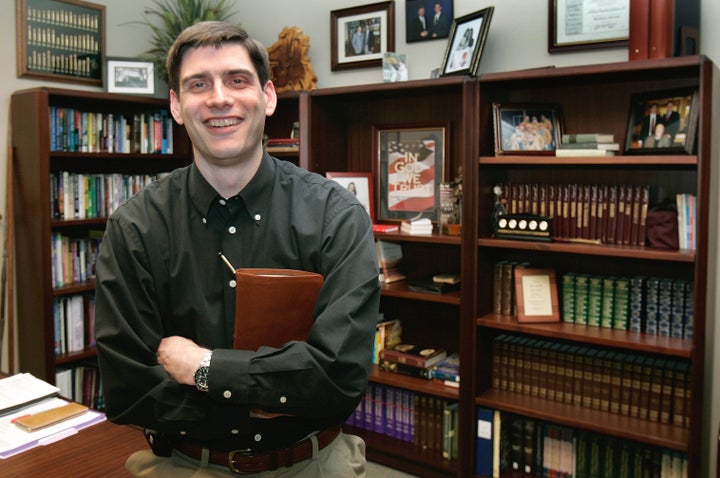 William (Will) Franklin Graham IV is the grandson of Billy Graham and the son of Franklin Graham. Graham is an associate evangelist at Billy Graham Evangelistic Association and assistant director of The Billy Graham Training Center at The Cove. He just returned from the Philippines, where he preached to 97,000 people in four days. Graham is a graduate of Liberty University and holds an MDiv. from Southeastern Baptist Theological Seminary. He and his wife, Kendra, live near Asheville, North Carolina with their three children.
Your grandfather was just released from the hospital, where he was treated for pneumonia. How is he doing?
My grandfather's doing quite well. He'd been the hospital a number of times before and no-one's even reported on it, but this time it seemed like everybody was picking it up. … What we found out had happened was someone at the hospital probably called their church and put Billy Graham on their prayer list and that started a leak that kind of jumped the press...

Related
Popular in the Community