New Hampshire state Rep. Will Infantine (R) explained that the pay gap between men and women stems from the fact that men work harder, take riskier jobs and are "more motivated by money" during a House speech Wednesday against the state's paycheck equity bill.
"Men by and large make more because of some of the things they do. Their jobs are, by and large, more riskier," Infantine, a former chairman of the Manchester Republican Committee, said on Wednesday, as captured by progressive advocacy group Granite State Progress. "They don't mind working nights and weekends. They don't mind working overtime, or outdoors in the elements."
In response to an outburst from colleagues objecting to the Hillsborough Republican's remarks, Infantine responded, "It's not me!"
"Men work five or six hours longer a week than women do. When it comes to women and men who own businesses … women make half of what men do because of flexibility of work, men are more motivated by money than women are," Infantine said, noting that facts from the Bureau of Labor Statistics validate his claims. "Guys! I'm not making this stuff up!"
Zandra Rice Hawkins, executive director of Granite State Progress, condemned the New Hampshire legislator's "outdated thinking" in a press release Thursday.
"Comments like these only serve to remind us of the outdated thinking that has allowed paycheck inequity to exist in the workplace for way too long," Hawkins said. "Women are not asking for anything more than an equal day's pay for an equal day's work."
The New Hampshire House voted 187-134 on Wednesday to give preliminary approval to the Paycheck Equity Act, a bill seeking to eliminate wage discrimination on the basis of sex. The measure will be reviewed by the House Criminal Justice and Public Safety Committee before returning to the full House for a final vote.
The bill, SB 207, is sponsored by seven Senate Democrats and has also gained support from 11 House Republicans who voted in favor of the legislation on Wednesday despite overwhelming opposition from the party.
New Hampshire Gov. Maggie Hassan (D) has also expressed support for the measure, pointing to negative fiscal impacts related to the state's gender pay gap.
"Today, well over half of the women in our state are either the primary or co-breadwinners in their families," Hassan said in January. "And yet, on average, women in New Hampshire earn 77 cents on the dollar compared to what men earn in comparable jobs. This disparity ... also puts further strain on our state budget and hurts our local businesses by taking money out of the pockets of consumers."
Before You Go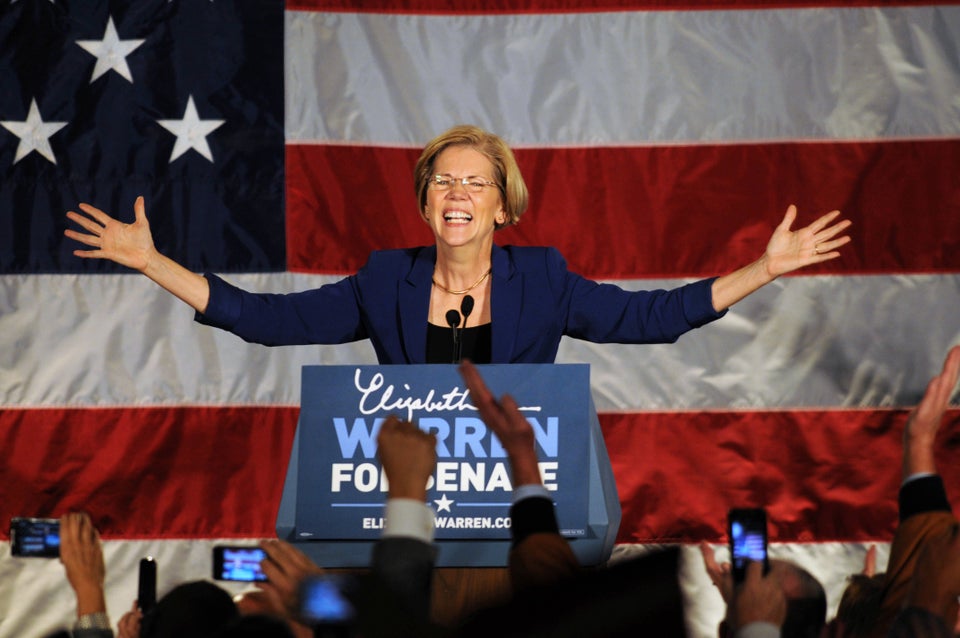 Women In The U.S. Senate
Popular in the Community