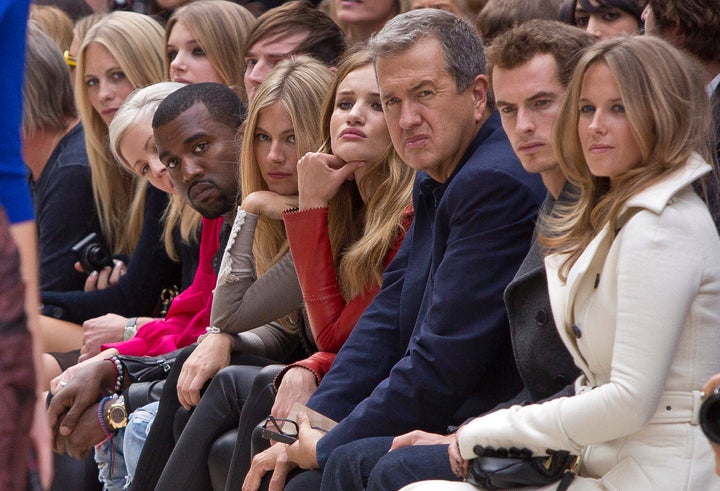 Kanye West has always been a big cheerleader for opulence, but could his taste for decadence torpedo his fledgling side-career as a fashion designer?
An insider told Grazia Daily that the line will be Samurai-inspired, and 'will be extraordinarily expensive; some of it is virtually unproduceable." Some of that was due to the composition of the pieces, but a lot of the line's cost might come down to the rapper's legendary pickiness. '"[He] was very nice and polite and talked knowledgably about shape etc., but was prone to changing his mind a lot - in fact the whole process was slightly excruciating as there were SO many opinions that it took forever to get anything done," the source said. The source said the fastidiousness was the reason the line wasn't ready to debut at New York Fashion Week earlier this month.

Calling all HuffPost superfans!
Sign up for membership to become a founding member and help shape HuffPost's next chapter