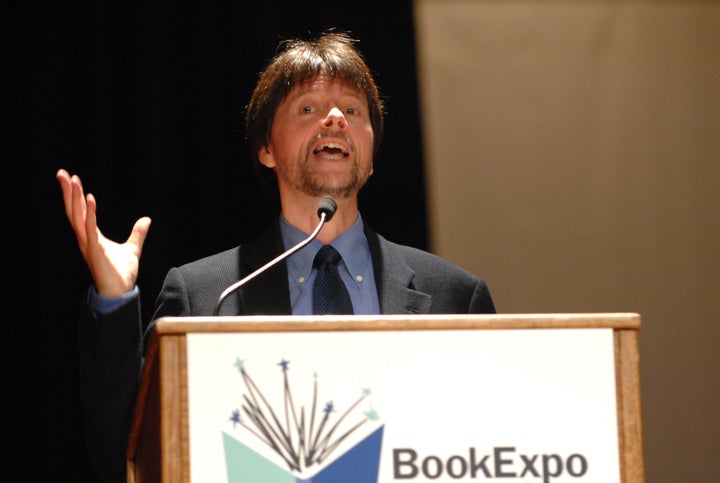 For national park nerds like myself, the release of Ken Burns' new documentary about America's national parks is a big event.
The 27-minute preview that PBS has released online (you can watch it below) gives a pretty good idea of what we can expect. Even before I had seen the preview, a couple of my friends who like some of Ken Burns' other documentaries had already asked me, a former national park ranger, if I think "the national park story" will be interesting enough to capture and maintain an audience's attention (read: theirs). I emphatically told them yes.
Tim Goodman of the San Francisco Chronicle confirms my belief, explaining that at this year's Television Critics Association press tour the documentary "did manage to overcome the (unfair) perception of being a boring topic once people had seen it. In fact, plenty of critics could be heard saying how surprised they were that the series was so entertaining."
Jonathan Storm of the Philadelphia Inquirer has even suggested that Park Ranger Shelton Johnson could be Ken Burns' next documentary celeb, much like the southern historian Shelby Foote, who gained a fan base after appearing in Burns' Civil War documentary. I think he's right, and you can see Ranger Johnson's charisma as he tells a story in the first minutes of the documentary preview.
I do have several doubts about the documentary, even though I have only seen the preview. For instance, will it be too kind when presenting the stories of how some of the national parks were created in part by forcing tribes and settlers to move off their land? The documentary might also suffer from having too many inarticulate or vague exaltations as to why national parks are important. If you don't know what I mean, take this quote that appears at the end of the released preview from Gerard Baker, who is currently superintendent of Mt. Rushmore National Monument: "We need national parks to have people, especially our kids, understand what America is. America's not sidewalks, America's not stores, America's not video games, America's not restaurants. We need national parks so people can go there and say, 'Ah, this is America.'"
The National Parks: America's Best Idea premieres on Sunday, September 27th on PBS. It's a six part series, with each part lasting approximately 2 hours. Will you be watching?
Calling all HuffPost superfans!
Sign up for membership to become a founding member and help shape HuffPost's next chapter