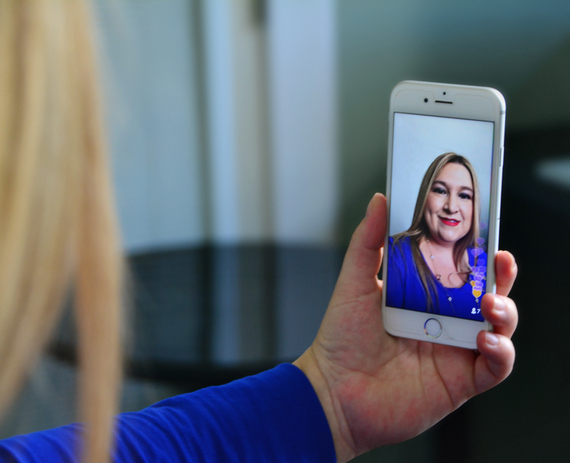 Social TV is nothing new, but it wasn't until now that we are truly moving toward a real integration of television and social media. Live video is having an impact on the way users are consuming their news and entertainment and is further marrying TV and social media. More brands and news organizations are using live video to augment their digital reach.
The two-screen phenomenon is no longer exclusive to our living rooms, and we're moving closer to consuming our entertainment solely on mobile or through appliances like Apple TV. Twitter has long been used as the standard for tracking Social TV (due to how easy it is to track hashtags), but only a few months ago Nielsen announced that it would expand Nielsen Twitter TV Ratings to include Facebook. Once Nielsen Social Content Ratings is launched it will become the first solution to measure total program-related activity on Twitter and Facebook, including program mentions between friends and family, to followers, and shared publicly.
So where does live video come in? We're already seeing TV and social colliding at an unprecedented pace.
In the last month we've seen:
E! Network launch a daily talk show on Facebook Live.
Amazon launch a daily live streamed shopping show called Style Code Live.
AL Roker's Roker Labs continue to produce a weekly broadcast on Facebook Live of Camila's Code, a cooking and lifestyle show with supermodel and entrepreneur, Camila Alves.
NBC's The Today Show adding a Facebook Live and an Instagram Mini-Green Room for its guests. (According to Variety, the booths were paid for by Facebook.)
Talks about Facebook trying to buy the rights to stream NFL's Thursday night football.
YouTube shows become eligible for Emmy Award nominations.
Still not convinced? Periscope, which recently celebrated its first birthday, estimates that 200 million broadcasts have been created on Periscope so far and over 110 years of live video are watched every day on Periscope via iOS and Android devices.
It's no surprise that journalists and TV networks are experimenting with programming on platforms like Periscope, YouNow and Facebook Live, and I'm sure we'll see a lot more exploration if the rumors of YouTube Connect are true.
"Live video is completely revolutionizing news and entertainment consumption. Media networks must quickly adapt to the new demand of instant news dissemination. Perhaps more than just live video, virtual reality broadcasts will soon become a fundamental part of all news organizations, especially on social media platforms," said Antonio Arellano, millennial journalist & social media influencer.
Arellano adds that innovation is key in order to succeed in the media industry. Live video is a fantastic tool to help restructure the way news content is disseminated. Live video allows news outlets to reach a larger demographic and provide a truly raw experience for the viewer. Transparency is at the core of this technological advancement.
"Live broadcasting is giving birth to a new breed of content creator and in the process is giving brands new opportunities to sponsor experiences in a format that is even more up close and personal. As it continues to mature live broadcasting by regular people will further eat into the already diminishing time people spend watching regular TV," says Hispanicize co-founder, Manny Ruiz.
Hispanicize is the largest U.S. Hispanic social media and entertainment conference specializing in marketing, media, film and music. Live video will be discussed front and center during this gathering of Latino social media influencers, and entrepreneurs and brands will clearly be listening.
Live video is not happening in a bubble and is already becoming part of the entertainment conversation outside the U.S. as well. Just look at all the headlines stemming from famed Barcelona soccer player Gerard Piqué's use of Periscope. Or look at how FremantleMedia India is incorporating viewer participation via Facebook Live to its first Facebook digital series, "Confessions - It's Complicated."
Television-quality video will be coming soon to a social network near you, so don't surprised if next time you want to watch your favorite show, you might end up doing it on Facebook, YouTube, Twitter or even Snapchat.
Related
Popular in the Community