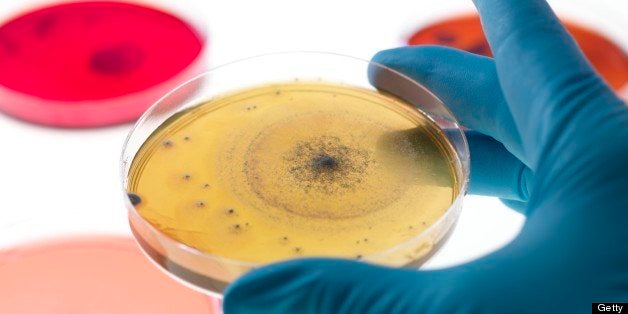 Like it or not, we're in the midst of another election season. As candidates embark on endless rounds of campaign activities to win the hearts and minds of voters, it's critical that they not neglect, by choice or lack of awareness, a key issue that has tremendous implications for the health and prosperity of Americans: medical research and innovation.
Our nation's research enterprise has endured years of flat federal funding and, more recently, sequestration, the destructive across-the-board federal spending cuts that began in 2013, as well as policies that slow rather than propel forward the pace of commercial innovation and drug development. Research projects are coming to a halt, patients are being denied access to clinical trials, research institutions across the country have reduced their workforce, young scientists are fleeing to other careers or other countries and local businesses that flourish in a research-rich environment are scaling back operations.
Ironically, given today's unprecedented scientific opportunity, elected officials have not provided the resources it takes to capitalize on monies previously invested, forcing innovators to delay or abandon studies that could lead to new therapies and cures for insidious health threats such as Alzheimer's, cancer and obesity. During this election season, as candidates answer questions and take positions intended to boost their chances at the polls, it is up to us who care about medical progress to ask candidates whether they perceive medical research as a top national priority.
Three quarters of Americans say it's important to know whether candidates are supportive of scientific and medical research, according to recent polling commissioned by Research!America, a nonprofit advocacy alliance. That's reason enough for candidates to make research a talking point on the campaign trail. Yet a majority of Americans say they're not aware of the positions of their representatives on this topic.
Do the candidates know the facts about federally supported research and development? Let's start with the National Institutes of Health (NIH), which funds non-commercial research at universities and other research institutions across the country, planting the seed for innovation in the private sector. The NIH funded about 700 fewer research projects in fiscal year 2013 because of sequestration. Over the last decade, NIH has lost 25 percent of its purchasing power and is sorely underpowered to take full advantage of the opportunity to conquer disease presented by the sequencing of the human genome and sophisticated methods of interpreting medical data. Meanwhile, the Centers for Disease Control and Prevention is facing unprecedented pressure to maintain and expand operations with inadequate resources as infectious disease outbreaks threaten the health and safety of Americans and superbug infections spread in hospitals nationwide. And the Agency for Healthcare Research and Quality, whose mission is to produce evidence to make health care safer, more affordable and more efficient, has become the perennial target of some policy makers in nonsensical efforts to zero out its budget.
Government investment in research is necessary. We cannot rely on the private sector to fill the void as elected officials cut agency budgets as part of an ill-advised attempt to reduce the deficit. Even if all science agencies were eliminated, we would not put a significant dent in the deficit. Failure to enact tax and entitlement reform is what is really bankrupting our nation; there is no sense in targeting lifesaving research and other domestic programs to cut costs.
Medical and health research works to protect the health of Americans and deliver new therapies to patients, children and adults who are diagnosed with common as well as rare diseases such as progeria or ALS. Research drives advances in prosthetics that are helping wounded warriors regain their mobility, and research develops countermeasures for bioterrorism and pandemics. Research has enabled remarkable progress against cancer, heart disease, and a host of other disabling and deadly conditions, but much more work lies ahead. Children who should survive cancer are dying of it. Adults who should be enjoying their retirement are losing the battle against Alzheimer's.
To put it bluntly, too many members of Congress either don't understand or don't care how important medical progress is to Americans. You deserve to know whether your candidate will champion research and innovation or neglect it. Visit askyourcandidates.org for more information.
Calling all HuffPost superfans!
Sign up for membership to become a founding member and help shape HuffPost's next chapter