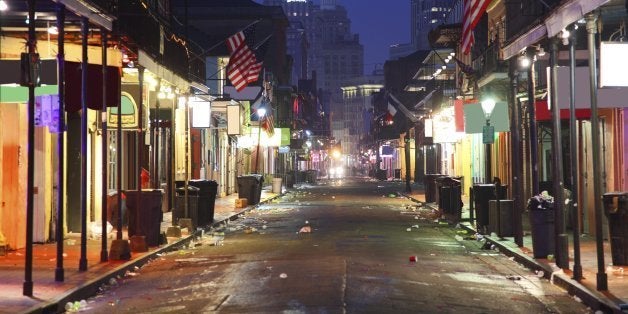 Every city has two sides: the promise and the problem.

The promise represents the potential a city has to offer. For New York, it's being at the center of culture and influence from Anna Wintour to Jay Z. For Los Angeles, it's the chance that you'll be discovered and become a star. For D.C., it's about having the opportunity to change the world through policy.

For New York, the "problem" may be too much greed (i.e., the 1 percent). For LA, it's talentless stardom (e.g. Paris Hilton). For D.C., it's gridlock and tireless partisanship. For Austin, where I live, it's not only the worsening traffic, but the city's latency in accepting the likes of Uber and Lyft even as drunk driving rears its ugly head in our city (a drunk driver evading police killed four people during South by Southwest this year alone).

New Orleans -- a place full of history, culture, pride, and soul -- may be America's best case study on what happens when a city's promise and its problem are both powerful forces. I spent some time there last week to find out.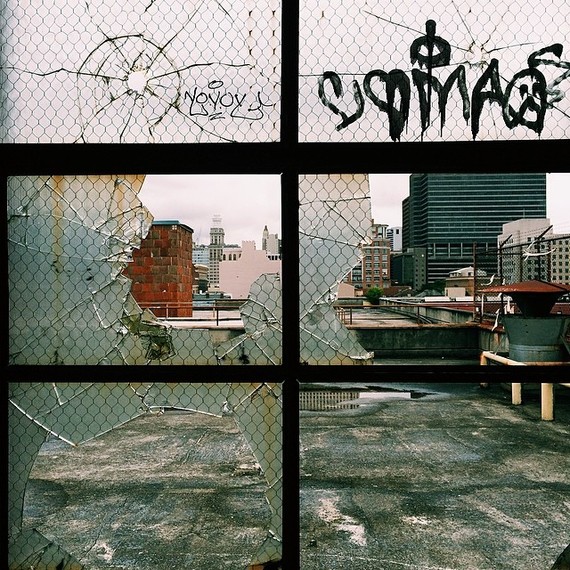 Will New Orleans see past the way things have been to reach its potential?
In cities like Oakland and Brooklyn, gentrification can be very noticeable even with the smallest tweak. Maybe a local restaurant is closed and replaced with an upscale wine bar, or perhaps a public school shuttered to make way for a hotel. But these changes are often political: City leaders and policy makers want a better tax base or safer streets, so the discussion here is more about whether or not the gentrified version of the city is better than the pre-gentrified version.

In New Orleans, where these dynamics are also at play, there are even larger issues on the table ranging from the city's complex racial history to the incestuous funnel of politicians and tense relationship between the city and state governments. The promise is that the city rides its post-Katrina momentum to rectify long-held assumptions and progresses past tensions that have historically hindered the city's progress. The problem is that this would be asking a lot in New Orleans, where part of what makes the city so special is its attachment to history, culture, and the way things have always been.

Another element to the equation is the fact that there's no doubt that the post-Katrina New Orleans needed as many dollars as possible to jumpstart its recovery. The government wrote its checks, but over the last nine years, gentrification - in the Bywater neighborhood, for example -- has acted as a venture capitalist, and the city itself is the product in need of additional resources to reach its full potential. A debate is quietly taking place about what that potential is and who benefits most from reaching it.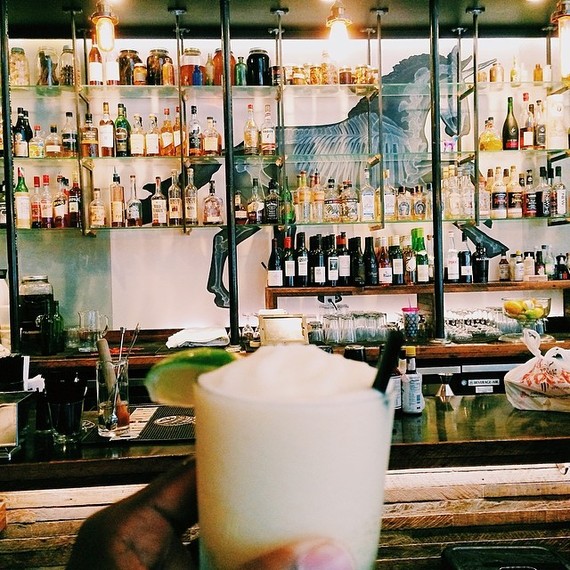 Booty's Street Food offers cocktails and a worldly menu in the Bywater neighborhood.
I use the term "potential" here because the table -- with all of its previous assumptions and tensions -- needed to be cleared following Hurricane Katrina. Some may fear the city is losing its soul, but a city needs a body and mind, too, and that takes work... specifically, jobs. On visits to pre-Katrina New Orleans, I found the city to be quite pleased with itself, and rightfully so. The currency in New York can often seem to be fortune, and in LA it's fame; but in New Orleans, it's fun. Do you have a smile on your face, and why? Oh, it's the amazing food and music. We get it. I wouldn't have previously called the city stagnant and lazy, but I also didn't notice any real push for growth or any real attempt to attract jobs on a national level.

In the past, the people of New Orleans seemed to match their city in stride. There were many with old money and traditionally high-paying jobs, but many on the opposite end relied on low-paying jobs or government support. And from what I could tell, there didn't appear to be much desire on either side to meet in the middle and establish a healthy middle class in the city. Pre-Katrina New Orleans was not amongst the cities catering to young creatives and entrepreneurs, but post-Katrina New Orleans is just the place for young creative, entrepreneurial types like me. Does the city fully accept this?

What I saw in New Orleans on my recent visit was a city with so much potential that I'd honestly consider moving there because of the surging community of millennials, creatives, and transplants who view themselves as agents of change. They are proud of their occupations as artists, business owners and creatives, and fully own their roles in improving the city after such a devastating natural disaster. The pace of New Orleans seems a bit more energetic, the individual ambition higher, and, most importantly, the entrepreneurial spirit is at boiling temperatures.

Filmmakers, tech startups, and others have been lured to the city to bring jobs, funding, and support for locally owned services and businesses. These transplants have injected boutiques like Exodus Goods (I spoke with an owner from Brooklyn), restaurants like Booty's Street Food (I spoke with an owner from Seattle), and creative concepts like Invade (I spoke with an owner from Memphis) that have lit a fire in the city in a way FEMA dollars never could.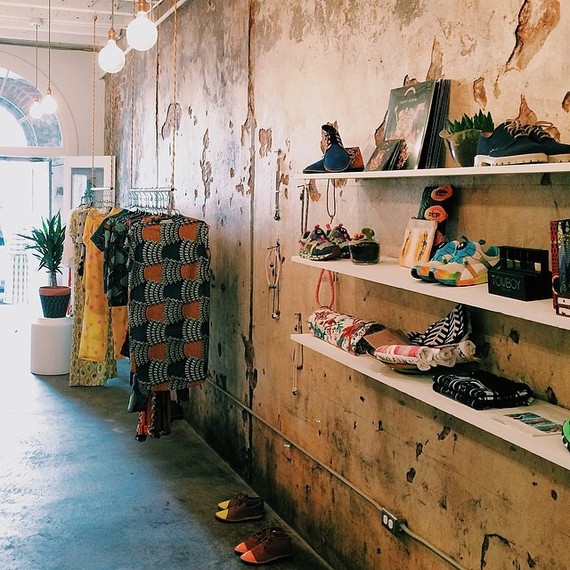 Exodus Goods, a women's boutique, has brought Brooklyn style to New Orleans.

Whether the long-time locals accept it or not, New Orleans's recovery process is further along than would have been possible without such transplant-driven activities. So is it fair if these new business owners and young professionals expect a return on their risky investments? No, at all. The promise is that the returns are tremendous and the revitalization of the city bigger than once imagined. The problem is that there's a lot of history and resistance to change delaying the dividend payments to these new investors in the city.

The question then becomes whether or not the city will regret having this investor on board. This investor, going by the name of gentrification, may mean more affluent transplants making New Orleans their home. Perhaps some new coffee shops and restaurants will open where houses used to be, and non-blacks will walk along streets where they once did not, feeling more entitled to their city. The cost of living may rise and schools may look different than they did in the past -- and that may be a good thing.

These limited-liability partners in New Orleans's gentrification are investing not just out of love, but also out of the pursuit of opportunity. New Orleans, as much as any city in America, should embrace this entrepreneurial mindset, especially as the 10-year anniversary of Hurricane Katrina approaches and government funding slows to a drip.

One final point (a personal one): The promise for New Orleans is that a person like me, a young, black, single tech entrepreneur, falls in love with the city and builds an empire there instead of in Brooklyn or the Bay Area. The problem is that New Orleans is still figuring out if it wants my type in its city or not. I will keep a close eye on the situation in New Orleans.
Related