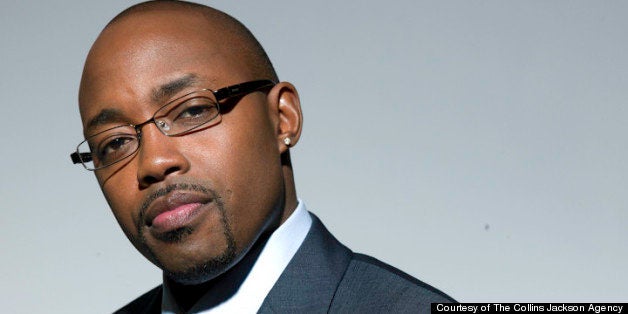 The exclusive deal, which is Packer's first in television, also makes the 39-year-old "Think Like A Man" producer one of the very few African-American non-writing producers to land a major deal with an established network. Barring any unforeseen obstacles, the multifaceted Rainforest Films co-founder and chairman aims to have his first project with the network completed as early as next year.
Congratulations on your television deal with Universal. What was your initial reaction once the deal was finalized?
It's great. I'm excited, they're excited. Obviously television is an arena that I've been interested in for quite some time, and was just looking for that right fit and the right opportunity. And I really feel like this is it. It's awesome because there's not many people who have the type of overall TV deals like the one that I have. So I'm very fortunate. And it just motivates me to really go 110% and find great content, create great content, and get some interesting stuff on the air.
How long did it take to negotiate?
It's something that we've been talking about for a little while. These types of deals are based on relationships and based on your track record. They've seen some of the things that I've been able to do on the features side, and we initially started talking about the possibility of partnering last year and it all came to fruition this summer.
What are your thoughts on the emergence of black owned and operated television networks in the market?
I think it's great. I really do. There's a saying that, "all ships rise with the tide." And it basically means, when you have a connected community like that, when one person does well it helps everybody. I think it's good, because I think it gives more options for consumers. And I welcome other distributors and content creators in the game. It keeps people like me and other folks on our toes when people have options. When people have options for what they want to see, it forces the quality of programming and content to be higher.

2014 is expected to a big year for you with the release of four films, including the sequel to "Think Like A Man." What's the latest on the film's production?
I'm excited about next year. Of course, the sequel to "Think Like A Man" is dropping in June. We actually just got finished shooting in Las Vegas and it was a lot of fun. I brought the entire cast down to Vegas just to see if they could survive. And amazingly, we did. We were in Vegas for two months.
You've frequently worked with Kevin Hart throughout your career. How would you describe your behind-the-scenes chemistry with each other?
It's awesome! Kevin and I get along so well, because we have the same drive which is non-stop. We're always going. And that's the thing about successful people. People that I know, the vast majority, who are successful work really, really hard. Sure there's some people that either get lucky or inherited it, or don't have to work hard for some reason, but the vast majority who are successful work really, really hard. Kevin and I, we're both two of the hardest workers that we know. And so we enjoy working together, because we complement each other. We're not afraid of a challenge…Kevin has such a unique talent that is really speaking to people right now. It's really his time, and I love it for him, because he deserves it and he's earned his spot.

In addition to your Universal Deal making headlines in recent weeks, the George Zimmerman trial verdict has also been a popular topic in the news. What are your thoughts?
It's a tragedy and a travesty. It's a tragedy that Trayvon Benjamin Martin is no longer with us, and it's a travesty that his murderer walks free. The juror who came out and talked to Anderson Cooper was so telling because when she recounted being in sequestration and deliberating she repeatedly referred to George Zimmerman as "Georgie" and then she repeatedly referred to Trayvon Martin as "that boy." And so, for people to look at it and say that there weren't inequities involved, that race wasn't at the forefront, I think that they're looking through a very limited prism and they're not choosing to accept all of the facts of this case. Because it's so obvious that George Zimmerman was not truly tried the way he should have been. And this was definitely a miscarriage of justice.
I think that it's unfortunate that people are violently rioting and they're violently protesting. I encourage everyone to take a step back and remember Trayvon in his memory and let's stay peaceful about it.

Aside from carving your own lane in television and film at the age of 39, what's the next great feat that you would like to pursue in your career?
Wow, that's a great question. I feel like I'm just getting started. I feel very youthful. I am definitely young in Hollywood standards for a producer and I've been very blessed to have a lot of success at a young age. I really feel like the sky is the limit. I'm a dreamer and I dream in full vivid color HD. And so, it's hard for me to say what that next move is going to be, because I don't know if I've determined it yet. I definitely want make an impact in television. I want to make a continued and greater impact in feature films, and I want to be somebody who continues to be at the forefront of creating a wide variety of content that I could be proud of and that engages people on all levels.

BEFORE YOU GO
PHOTO GALLERY
African-American Filmmakers