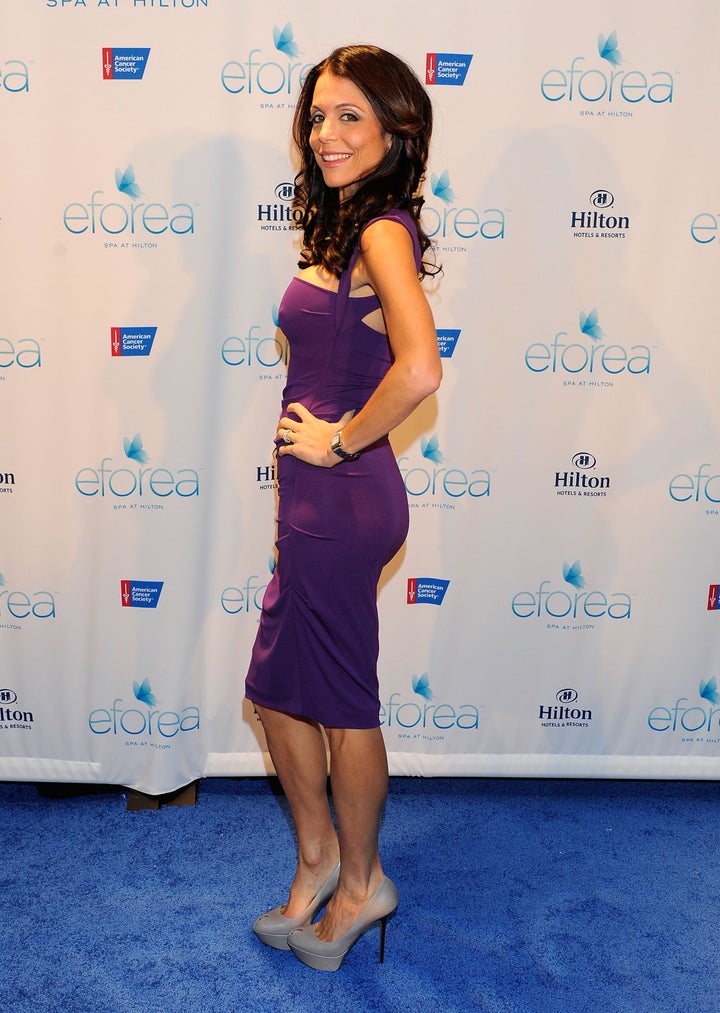 I don't care how often
appears on
Fox News
, nor how disdainfully she speaks of our president while giving props to
for being the Birther-in-Chief, the fact remains that the wind is out of her sail and I couldn't be happier.
has stolen her thunder and she must be freaking out. When you consider that these two reality stars, Palin and Trump, prattle on about running for the presidency, all I can think about is a world run by all the newly minted celebutards created by Bravo and Lifetime. Imagine if the American television viewing public were able to vote their favorite TV dancing stars into our government. Doesn't seem too far fetched, really. Can't you just picture this:
Jill Zarin, Real Housewives of New York City, Mayor of New York City since we need a good mouthpiece.
Lisa Vanderpump, Real Housewives of Beverly Hills, Social Secretary for First Lady of the United States... or even... First Lady, but there is no way Giggy could become President.
Bethenny Frankel, Bethenny's Getting Married, Bethenny Got Married, Bethenny Had Kids, Bethenny Has Skinny Girl Margaritas, Head of ATF (Bureau of Alcohol, Tobacco, Firearms and Explosives).
NeNe Leakes, Real Housewives of Atlanta, Head of NRA (National Rifle Association) because of her son's arrest. Maybe she can get those clowns under control.
Kate Gosselin, Kate Plus Eight, Spokesperson for Planned Parenthood.
Kirstie Alley, Dancing With The Stars, Head of Health and Human Services.
I could go on and on but would much prefer to hear your suggestions. To do so,
.
Calling all HuffPost superfans!
Sign up for membership to become a founding member and help shape HuffPost's next chapter