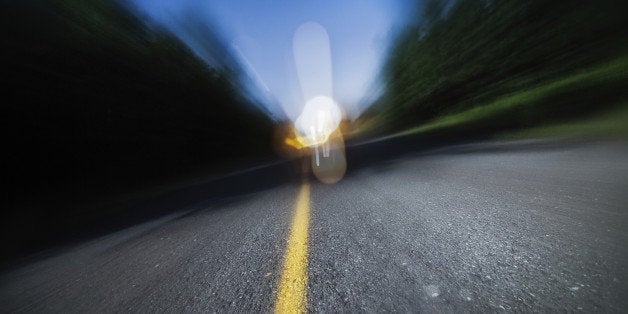 I recently met someone moving from Chicago to Springfield, Illinois who said he was given a tip about his new town. "Once you get to know locals," he was told "you'll meet more than a few people who don't drive because they have a DUI."
It's true. Springfield has a drunk driving problem. The city was third in the state for DUI arrests in 2014. Although they make fewer arrests than Chicago police, the Springfield DUI arrest rate per officer is much higher.
No doubt there are many reasons for the problem but one of them is Springfield's limited transportation options compared to Chicago. The city treats it's limited mass transit as a social welfare program, not as a service to be used by car owners. The few limited night bus routes don't continue running anywhere near bar closing time. Even bike lanes are treated as a strange, foreign intrusion onto city roads. Drunk driving is partly a consequence of city planners deciding that driving a car should be the only convenient way to get around town.
The limited number of taxis don't meet demand during the late night rush when people are ready to go home from a night on the town. If someone is left waiting for a taxi outside a bar at closing time in winter temperatures, their perception of how drunk they are may quickly change. There simply aren't enough cabs in Springfield to get the job done at closing time.
And it's not just locals. A saying I've heard from multiple people in the crowd of lobbyists, politicians and hangers-on during sessions of the Illinois General Assembly is that police are unlikely to pull you over for DUI if you stay "on campus." Campus refers to the area of downtown Springfield were the session crowd works and frequents local bars. I don't know why this rumor persists but every few years there's a news item about a prominent political figure being arrested for drunk driving downtown during the legislative session.
Of course, there's no good excuse. To solve the problem it's important to challenge the social norms that tolerate drunk driving and also address the lack of transportation alternatives.
Ridesharing services are stepping in. Uber is currently the only rideshare company active in Springfield. Lyft is growing in popularity in Chicago and elsewhere but hasn't entered smaller towns like Springfield.
I took my turn driving with Uber in Springfield and heard story after story of people being left to wait for a taxi that came hours later or not at all. Many Springfield residents are thrilled to have an alternative.
Writing tickets without providing a convenient alternative hasn't solved Springfield's drunk driving problem. Maybe ridesharing will.
Calling all HuffPost superfans!
Sign up for membership to become a founding member and help shape HuffPost's next chapter