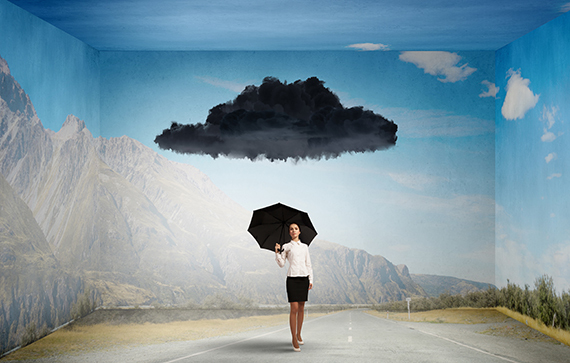 When I look back, I realize now that I was just holding on.
I was sick and tired of being stuck where I was.
I was fed up with being not happy.
The way I felt and behaved back then was not the legacy I wanted to leave. That's not how I wanted to be remembered.
How about you? Do you want to be remembered as an unhappy, frustrated woman?
You don't have to let your current situation determine how others will see you in the future.
There's still time to take action; there is a way out.
Today, I'm happy and living the life I used to dream of. I can't wait to wake up in the morning. (More about that here.)
It didn't happen overnight, though. It took energy, effort, and, most importantly, personal commitment.
In fact, it was a journey. And like any journey, I had to make a plan and find the courage to cross the threshold.
Life is like a journey, too. Every day, you must decide to take purposeful steps forward. Some days, you fall down. Guaranteed. But if you commit to standing back up and taking another step, you will get where you want to go.
In my Executive Coaching programs, I help my clients take that first step.
I work with my clients to build the foundation to thrive in their careers and lives. They get clarity on who they are, what they want and where they want to go.
Getting started is always the most difficult part of any journey. That's why I start with a question that is not difficult to answer.
I ask new clients in my programs: How do you want to be remembered?
I haven't yet heard a client say, "I want to be remembered as a grumpy, stuck and overwhelmed woman."
No, most of us aspire to be remembered as happy, encouraging, inspiring; we want to make a difference in our world.
But here's the truth: to become the joyous person we all say we want to be, we must take purposeful actions. You can't sit by and let circumstances or other people make decisions for you. You've got to decide that you really want to get out of the rut.
That's often easier said than done. Deciding to leave a "good job" with "good benefits and salary" is definitely frowned upon.
But if you are unhappy, your good job is nothing more than a "stinky comfort zone." It's safe and risk-free, but it's unpleasant and almost intolerable. Staying in a stinky comfort zone is not where you are meant to live.
I've seen many professional women tolerate stinky comfort zones...
...Because it's good enough.
...Because they're afraid to leap into the unknown.
...Because their mothers would disapprove if they get out of there.
...Because they don't want to let anyone down.
When my clients start working with me, they are often overwhelmed and frustrated. They want to feel better and live to their full potentials.
Do you feel frustrated? If you said yes, that's a good sign. It means you've still got that fire inside you.

So, ask yourself, how do you want to be remembered at the end of your life?
Now is the time to take action. Say no to the old you that is trapped and stuck.
I know it's scary. But you don't have to do it alone. I'm here to guide you and to help you shine.
Nozomi Morgan, MBA, is a certified Executive Coach and the Founder and President of Michiki Morgan Worldwide LLC. Addition to coaching, she speaks and trains on leadership, career, professional development and cross-cultural business communication.
Calling all HuffPost superfans!
Sign up for membership to become a founding member and help shape HuffPost's next chapter