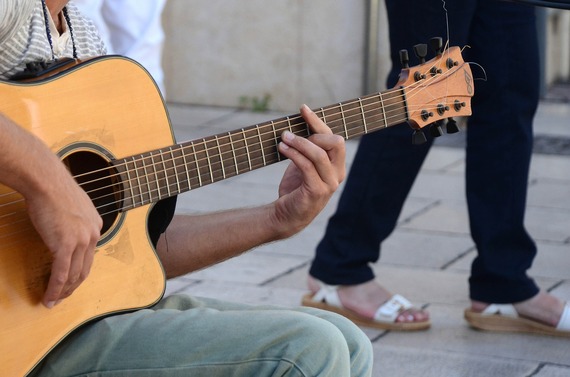 Royalty free music offer end users an excellent option for using professional grade music without high recurring costs. In fact, it offers both consumers and artists significant advantages.
When it comes to intellectual property rights there are many different types of licenses available and if you do not fully understand what type of license you need then it may end up costing quite a bit more than you think.
In today's world, it can be difficult to find high-quality music that you can use for educational, personal, and business purposes without paying a relatively high amount of recurring fees. With royalty free music. This issue has been solved to a large degree.

Why Royalty Free Music?
Royalty free music is an excellent way for you to find and use the music you enjoy the most for a reasonable cost. So, instead of paying high fees each time you use a particular song or set of songs, you can purchase a single royalty free license that permits you to use a song or set of songs for an unlimited number of times.
This arrangement is obviously an excellent choice for you and it is also of great advantages for the artists as well.

Benefits of Royalty free Music for Artists
How music is produced and distributed for artists and consumers has certainly changed since the days of vinyl and even CDs.
Royalty free music allows artists to retain 100% control of what music they offer, the conditions of licensing, and who can use their music. In fact, an artist can even decide to let certain organizations or individuals, such as students and non-profit groups, use their music for free.
Before the widespread use of the Internet, artists had to rely on large corporations and music production companies to help them market and distribute their music. However, with the Internet and royalty free music options, artists can now take complete control over their music and their career without sharing large portions of revenue.
Utilizing royalty free music as a distribution method may create certain challenges for artists such as marketing and exposure challenges. However, the fact that artists can retain 100% control over their music and eliminate sharing large portions of revenue with third-parties often outweighs any potential challenges they might face.
Royalty free music distribution is cost saving, convenient and offers a long term benefit as compared with other traditional distribution methods. This makes it an easy choice for every artists in the marketplace.
Where to Fund Royalty Free Music
Royalty free music has been around for a few years but the number of legitimate sources where you can find professional quality music under this type of arrangement has been relatively limited, until now.
Indie artist Hicham Chahidi, is one of those composers who make their work available in a royalty free music library. In fact, Chahidi allows students, private individuals, non-profit groups, and humanitarian organizations to use music for free.
So, will royalty music ever rule the world? Kindly share your thoughts below.
Popular in the Community