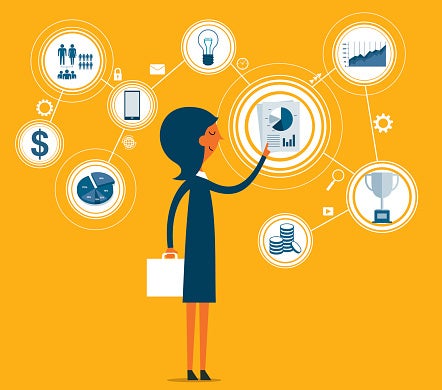 When we talk about search engines today, search boxes and search results come to our minds. What might future search engines look like? We are not sure. But we would be happy to have a much more powerful search engine that we may see, hear and even feel in different scenarios, different products or different interfaces. Search will be everywhere.
Firstly, deeper understanding of user's intent, deeper understanding of content and more accurate matching of intent and content would empower the search engine. The understanding of user's intent will depend not only on a single query, but also on more comprehensive search contexts, including query sessions, time, location, device, and the user's personalization features. The understanding of the content, on the other hand, will also go much further, and will be a better understanding of semantic, context, opinions, as well as other aspects of each piece of content and knowledge will be extracted from the content. The matching from intent to content will take all the above-mentioned factors into consideration so as to provide the best results for each individual under any specific context. In addition, the search engine will become more like an "answering engine" and an "execution engine". A large proportion of the user queries will be directly answered or performed.
Secondly, the search interface will have many innovative changes. Besides the keyboard, other input methods like voice and image will become much more widely used. Users would enjoy the highly efficient and convenient multi-modal search with more practical technologies of speech and image and so on. Especially, natural language interaction which will become the mainstream way of interacting with search engines. Users can "talk" with the search engine, telling it what they want, which is absolutely much easier and more natural than first turning their requests into keyword-based queries and then inputting the queries into the search engine. Users could also interact with the search engine using multi-turn dialogue. Baidu search has been an early bird practicing such new interface to improve user experience.
Thirdly, search would go beyond search engines. It will be embedded in all kinds of products. For example, search is one of the essential features in AI hardware. In the future, search will be everywhere, all round us. Accordingly, we will redefine what can be searched. In addition to the contents already indexed by current search engines, more services, objects, devices and data can be indexed and searchable in the future.
Search engines have long played a vital role in everyone's daily life. People's need determines what direction search engines evolve and the technology advancements decide how far search engines evolve.
This question originally appeared on Quora. -the place to gain and share knowledge, empowering people to learn from others and better understand the world. You can follow Quora on Twitter, Facebook, and Google+. More questions:
Related
Popular in the Community