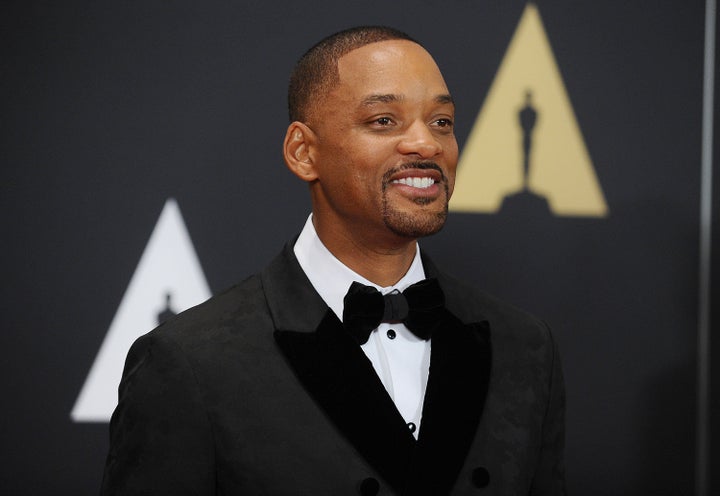 As a wise woman once said, "The first cut is the deepest."
During an installment of Variety's "Actors on Actors" series , Will Smith let slip that the whole reason he got into show business in the first place was to prove something to his cheating ex-girlfriend.
"When I was 15, my girlfriend cheated on me," he told actor Benicio del Toro. "And from that moment, in this bizarre psychological twist, I wanted to be the most famous entertainer on Earth."
"I believed that your girlfriend couldn't cheat on you," he further explained. "It's that really bizarre psychological leap. I'm always looking for that in my characters: What's the bizarre psychological leap they make based on some trauma?"
Smith's most recent film, "Concussion," a biopic thriller exploring Dr. Bennet Omalu's discovery of the long-term effects of repeated head trauma in football, created a "huge conflict" for the father of three.
"I did not know when I watched my son play football in high school for those four years, I did not know there was a potential long-term neurological issue," he revealed to del Toro. "I didn't know the potential results of repetitive head trauma and I felt, as a parent, I was uninformed so I wanted to create this for people to make informed decisions."
"Concussion" opens nationwide Dec. 25.
PHOTO GALLERY
Will Smith's Best Hits: The Fresh King of Hip-Pop
Calling all HuffPost superfans!
Sign up for membership to become a founding member and help shape HuffPost's next chapter