Actor Will Smith had expected the 2015 film "Concussion," in which he plays a pathologist who exposes the truth about traumatic brain injuries in National Football League players, would lead to serious change in the sport. 
"I thought 'Concussion' would have a bigger impact," Smith told the magazine. "I knew it would be hard because people love the game, but the science is so overwhelming, and it's something that we really need to take a look at."
"I thought that people would get behind the mission of that," he added. "I was surprised that people were absolutely like, 'Nope, I'm not stopping watching football, so I don't want to know.'"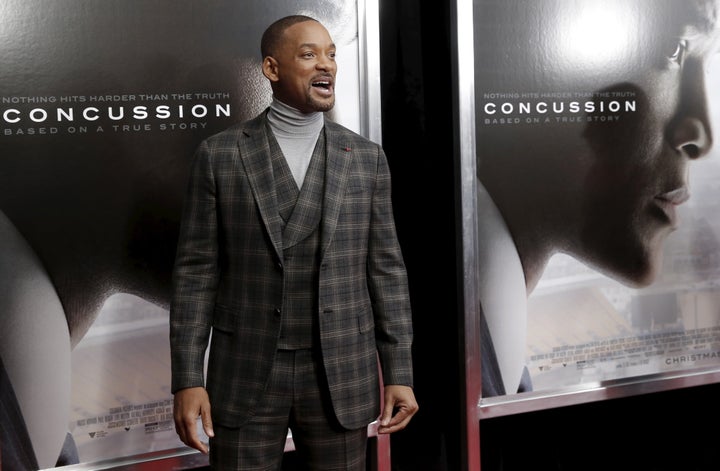 The sports thriller is based on the true story of Dr. Bennet Omalu, a Nigerian American forensic pathologist who fought to prove that repeated blows to the head while playing football resulted in numerous athletes developing the brain disease chronic traumatic encephalopathy, or CTE. 
"I watch this movie and I know we were paid to hurt people," former linebacker Keith McCants told Sports Illustrated at the time. "We were paid to give concussions. If we knew that we were killing people, I would have never put on the jersey."
CTE is triggered by concussions and other hard hits to the head. The brain disease is associated with memory loss, confusion, impaired judgment, impulse control problems, aggression, depression, and progressive dementia, according to Boston University research
Last year, researchers with the Department of Veterans Affairs and Boston University found that 87 of 91 deceased former NFL players suffered from CTE, "Frontline" reported. Additionally, 131 of 165 individuals who played football at any level ― professionally, semi-professionally, in college or in high school ― tested positive.
In May, the NFL for the first time publicly acknowledged a link between football and CTE. Meanwhile, concussions remain a serious threat for players. 
In 2015, the NFL counted 271 diagnosed concussions in practices, preseason and regular season, compared with 206 in 2014, and 229 in 2013, ESPN reported. 
Calling all HuffPost superfans!
Sign up for membership to become a founding member and help shape HuffPost's next chapter
BEFORE YOU GO
PHOTO GALLERY
20 Breakout Stars Of The 2016 NFL Season