But the now-18-year-old found global fame at the age of 10, thanks to her hit song, "Whip My Hair."
The rise to stardom ― and all of the new attention ― wasn't easy on Willow Smith and it ended up straining her relationship with her mom and dad. 
"I definitely had to forgive you and daddy for that whole 'Whip My Hair' thing. It was mostly daddy because he was so harsh at certain times," Willow Smith said during Monday's episode of the Facebook Watch series, "Red Table Talk." 
She added, "It was a couple of years, honestly. Trying to regain trust for not feeling like I was being listened to or like no one cared how I felt." 
"After the tour and the promotion and all of that, they wanted me to finish my album," she revealed. "And I was like, I'm not gonna do that. And after all of that kinda settled down and it was like a kind of lull, I was just listening to a lot of dark music. It was just so crazy and I was plunged into this black hole, and I was cutting myself."
Willow Smith has spoken about her struggles with dealing with her own fame and her parents' fame before, calling it a "absolutely, excruciatingly terrible" in an interview with Girlgaze last year.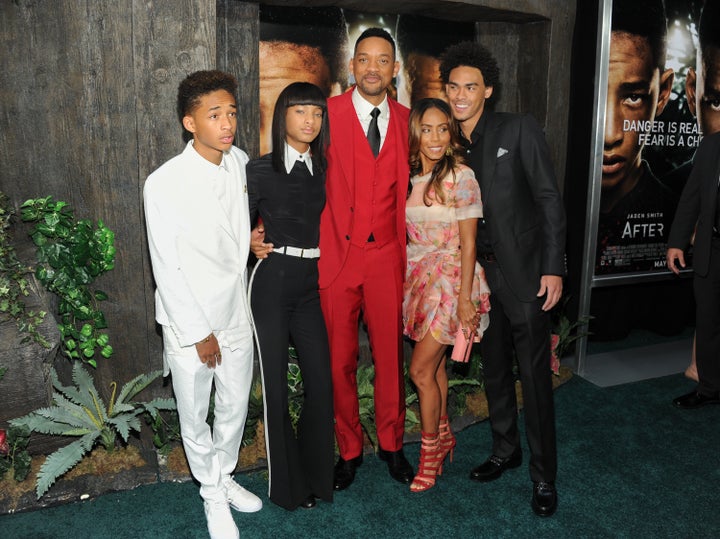 "You can't change your face. You can't change your parents," she said during the candid conversation. 
"When you're born into it, there are two choices that you have; I'm either going to try to go into it completely and help from the inside, or ... no one is going to know where I am ... and I'm really going to take myself completely out of the eye of society," Willow Smith added. "There's really no in-between."
REAL LIFE. REAL NEWS. REAL VOICES.
Help us tell more of the stories that matter from voices that too often remain unheard.