UPDATE IV: Smith and Pinkett have put out a statement denying the rumors, saying, "Although we are reluctant to respond to these types of press reports, the rumors circulating about our relationship are completely false. We are still together, and our marriage is intact."
_____
UPDATE III: Pinkett's representative issued a statement through Entertainment Tonight, saying, "Everything about the Marc Anthony story is completely false, but we are not commenting on whether they are separating or not."
_____
UPDATE II: Will's son Trey denied the story via Twitter earlier in the day, saying: "Will and Jada getting a DIVORCE ..NOT TRUE AT ALL !! RETWEET"
_____
UPDATE: When contacted about the story by TMZ, Pinkett's rep said, "What? In Touch said that? I know nothing about this... Lord. I'm going back to bed."
Radar Online quotes a family member, who asked not to be identified, as saying, "No way are they splitting up. They are totally together and are not separating."
_____
PREVIOUSLY:
In Touch Weekly is reporting that Will Smith and Jada Pinkett are separating. Their reps have not confirmed the story.
The pair, who met when Pinkett auditioned for "The Fresh Prince of Bel Air," married on December 31st, 1997. They have two children together, budding pop stars Jaden and Willow, and Pinkett is the step mother of Smith's older son from a previous marriage, Trey.
"After we had known each other for many years, we went out for dinner one night with mutual friends and I saw that he had grown from this lanky kid to this really responsible man," she said. "We started courting each other and our friendship turned into romance."
"What I found is divorce just can't be an option," he said. "It's really that simple. And I think that's the problem with L.A. – there are so many options. So a huge part of the success for [Jada] and I is that we just removed the other options."
Speaking to Uptown Magazine in June, Pinkett said, "People think that Will and I don't spend a lot of time together. Too much time, actually, if you ask me. It's always nice to have a little time apart. Sometimes you need that."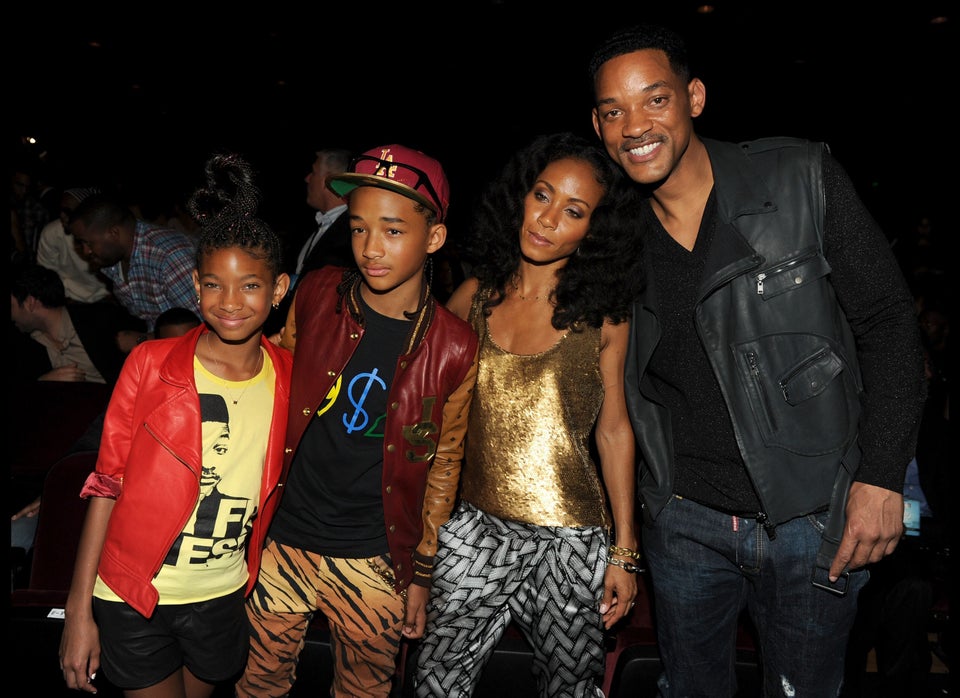 The Smith Family
Related
Popular in the Community