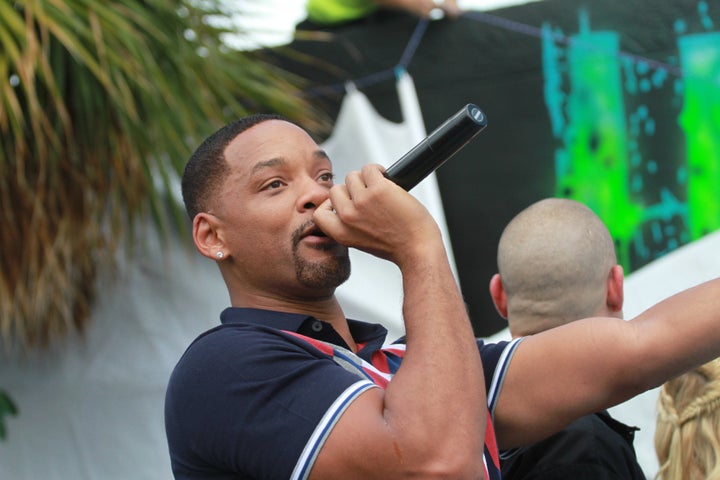 "Suicide Squad" fans got quite the treat on Monday night during what seemed like an epic block party for the film in Miami.
Members of the cast of the supervillain flick, including Margot Robbie, Karen Fukuhara and Will Smith, were in attendance to unveil a "Suicide Squad" mural created by artists Amanda Valdes and Didirok.
But while the mural is obviously an amazing work of art, the best part of the party happened when Smith took to the stage to rap his hit "Miami" (fitting), effectively transporting us all back to 1997. (Note: "Miami" appeared on the 1997 album "Big Willie Style," but was released as a single in 1998.)
Remember when the Fresh Prince was also a rapper?
"Suicide Squad" is in theaters Aug. 5.