Will Smith may live the life of an A-list Hollywood superstar, but that doesn't prevent him from suffering a midlife crisis like the rest of us.
The "Aladdin" actor recently revealed that he had an emotional breakdown in 2012, after the success of daughter Willow's song, "Whip My Hair" and the "mutiny" of his family against him.
"One of the major things that happened is that I hit that midlife-crisis point, where I've built all of the things I've ever dreamed of," he told Haute Living magazine. "And in my family ― 2012 I secretly call the year of the mutiny. And 2012 was really the year that my family rejected the direction of my leadership."
Smith explained that his father, who was in the Air Force, ran his family like a military operation. Smith toned things down, but tried to lead his family in the same way ― assuming that everyone would follow his orders. But they didn't.
"Willow was really the first person during 'Whip My Hair' that decided she didn't want to do what I said," Smith said. "Because she was the baby girl, she really had the most power over me. As a man ― if your daughter says no, there's really nothing you can do."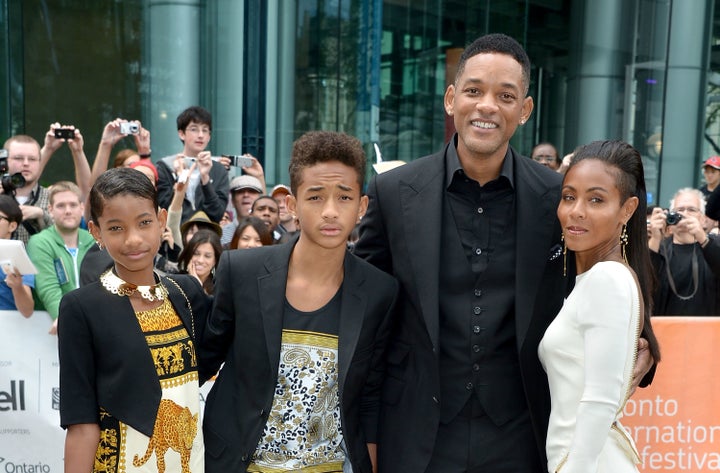 He added: "She really tested me. She was like, no she didn't want to. She was done with 'Whip My Hair.' She was done with performing, and as a protest, she shaved her head bald.
For Smith, that was a wakeup call that things weren't going so well.
"That was really the first time that I realized that my family wasn't happy with the direction that I was taking them. I felt like I was winning. We were succeeding. We had 'Karate Kid'" starring Jaden, he said.
"We had 'Whip My Hair.' Jada had 'Hawthorne,' and we hosted when Barack Obama won the Nobel Peace Prize ― we hosted all of that in one year. I felt we were doing well, and my family wasn't happy," he said. "So, I took two years off."
Willow, now 18, recently spoke about how the success of her song in 2012 really affected her, as well as her relationship with her parents.
"I definitely had to forgive you and daddy for that whole 'Whip My Hair' thing. It was mostly daddy because he was so harsh at certain times," Willow told her mother during Monday's episode of the Facebook Watch series, "Red Table Talk."
"It was a couple of years, honestly," Willow continued. "Trying to regain trust for not feeling like I was being listened to or like no one cared how I felt."
On a previous episode of the Facebook series, Willow admitted that the song's popularity ended up leaving her in a very bad place.
"And after all of that kinda settled down and it was like a kind of lull, I was just listening to a lot of dark music," she said. "It was just so crazy and I was plunged into this black hole, and I was cutting myself."
Head to Haute Living to read the rest of Will Smith's interview here.